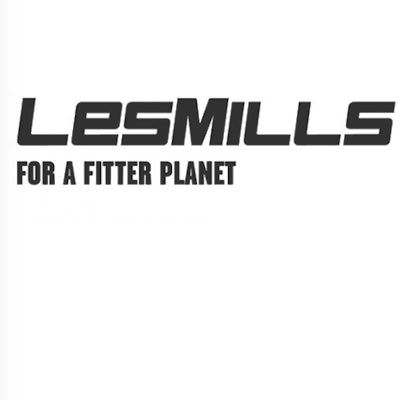 Les Mills International, Auckland, New Zealand, has unified its distribution and customer service operations across the United States for its group fitness programs by acquiring the Les Mills South Central distributorship from Fitmarc, Fort Worth, Texas. Terms were not disclosed.
As of Tuesday, all Les Mills programs are now sold and serviced throughout the U.S. under one wholly owned subsidiary, Les Mills U.S.
The 12 states in the South Central group are Alabama, Arkansas, Colorado, Kentucky, Louisiana, Mississippi, Montana, New Mexico, Oklahoma, Tennessee, Texas and Wyoming.
"Recognizing Fitmarc as a valuable Les Mills partner, Les Mills U.S. is committed to continuing its high-quality customer service, marketing and sales support and instructor training in the 12 states formerly serviced by Fitmarc," Jesper Magnusson, CEO of Les Mills U.S., said in a statement.
Related: Les Mills International Acquires Les Mills Midwest
Fitmarc was originally Fitness Marketing Systems, LLC, a company formed by Ron and Sandy Franco of Franco's Health Club and Spa in Mandeville, La., and then-Fit for Life Centers owners Robert and Pinky Dyer.
"Having been business partners for many years, Fitmarc and Les Mills will continue to maintain a strong and collaborative relationship throughout and beyond this transition," Robert Dyer, the CEO of Fitmarc, said in a statement. "I am confident that Les Mills will continue to be a valuable business advisor to club partners in our region and provide the best group fitness solutions available in the marketplace today."
Les Mills International has now bought back all of its regional distributorships in the U.S. after creating them in 2006. From 1997 to 2005, Body Training Systems (BTS), which is now Mossa, distributed Les Mills group fitness programs and systems to health clubs in the United States. Les Mills terminated BTS as a distributor in June 2005 and set up distributorships in six regions while BTS launched its own group fitness programs.
Last year, Les Mills acquired Les Mills Midwest from SCW Fitness Education, Northbrook, Ill., which is owned by Sara Kooperman. The states in that region were Illinois, Indiana, Iowa, Michigan, Missouri, Minnesota, Ohio, Kansas, Nebraska, North Dakota, South Dakota and Wisconsin.
Victor and Lynne Brick of Brick Bodies, Baltimore, and Erin Miller were the original owners of the Les Mills Mid-Atlantic distributorship until it was sold to Les Mills in 2008. Those states were New Jersey, Pennsylvania, Delaware, Maryland, West Virginia and Virginia, plus the District of Columbia.
Bill Austin, Mary Murphy, Kim Kenyon and Don Murphy of Hudson Valley Gold's Gyms in New York state owned the Les Mills Northeast distributorship before it was sold to Les Mills in 2009. Those states were Connecticut, Maine, Massachusetts, New Hampshire, New York, Rhode Island and Vermont.
Lifestyle Family Fitness in Florida, which was founded by Geoff Dyer, was the Les Mills Southeast distributor before it sold it to Les Mills in 2010. Those states consisted of Florida, Georgia, North Carolina and South Carolina. The Lifestyle Family Fitness chain was later sold to Life Time Fitness and LA Fitness. Dyer now is a Crunch Fitness franchisee.
Les Mills had continued to own and operate Les Mills West Coast, which consisted of nine states: Alaska, Arizona, California, Hawaii, Idaho, Nevada, Oregon, Utah and Washington.