This morning — early this morning — I was driving downtown to visit a couple of health club owners to speak with them about some of their inbound marketing needs. But that's not what this is about, well not entirely.
As I was driving in, I forced down some coffee as I sat in outrageous Boston traffic. I say "forced down" because it was awful. The coffee I make is very hit or miss. Sometimes it is great. But, most often it tastes like dirt (and not even tasty dirt at that).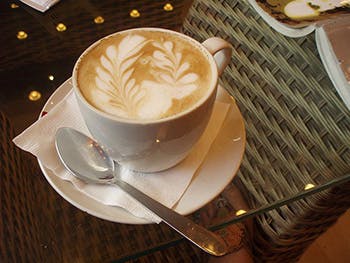 As soon as I met with the club owners I suggested going out to grab a coffee at a local shop. The coffee there was good. In fact, most coffee I buy from coffee shops is good. The problem is that it is expensive. The $4 or so I spent on my coffee there would make me quite a few cups of the swill I was trying to down on the ride in — the reason I continually try to do it myself. But really, with the many half-drank cups I wind up dumping in the parking lots of coffee shops, it's probably just as costly to make the morning beverage myself, and far less tasty.

So where are we going with this? As I discussed my coffee dilemma with the club owners with whom I was meeting, we realized club owners have the same issue, only not with coffee.

About 80 percent of the population doesn't belong to a health club. Many of the non-club-goers believe they can exercise on their own for free. However, like me and my home-brewed coffee, the home exerciser is likely better off going to a health club where they can reap the benefits of better equipment, professional trainers and extra amenities.

So the question is: "How do independent club owners change their target customers' perceived value of joining their club versus other, lower-cost clubs or, "brewing" their fitness at home?"
RELATED: Two Questions Every Club Owner Needs to Answer

"It is tough sometimes to convince people that $1 a day for their health is not really as expensive as they think," said the owner of a club that has recently faced some new low-priced competition. "Especially when they get great service, results and amenities."

It's true. People will pay $3 or more a day for a cup of flavored water, that is quickly handed to you after shuffling through a quick moving line, yet have strong reservations about spending about $1 a day to improve their health, use top-notch equipment and access expert-led classes.

Dunkin' Donuts, Starbucks and thousands of local coffee shops have figured it out the answer to the question above. Hotels that have figured out how to charge people $300 or more a night for a bed and a shower (your health club probably provides more) have figured it out.

But still, despite all the news out there about the importance of exercising, the value of good trainers and all the added amenities that clubs may offer, many clubs have yet to make a value proposition that has people eager to pay for something they most likely desperately need.

In 2014, it may be time for the industry to work together to get the 80 percent or so of people who don't belong to your club, or any other health club in your town, to see enough value to walk in the door and pay for something they think they can do themselves.
RELATED: 10 Fitness Trends for 2014


John Agoglia has spent nearly two decades either working in health clubs or writing about them. He currently writes for several digital and print publications in and out of the fitness industry.