I was listening to The Howard Stern Show the other day. The host and his sidekicks were talking about the failing Radio Shack company. Once a powerhouse in electronic retail, the chain is shuttering stores and losing money at an almost incomprehensible pace (although its Super Bowl commercial was the best of the night!). But the discussion turned from the retailer to retail in general, specifically, the importance of good customer service.
In fact, the Winter Holiday Shopping survey from PriceGrabber shows that 70% of 2,887 U.S. shoppers who responded said they would remain loyal to certain online retailers because of good customer service. The largest factor in customer loyalty is not price, nor the latest and greatest technology, and not marketing. Perhaps, independent health club owners need to pay even more attention to this important part of retaining members.
Sure, you preach it, saying how much difference it makes. Some may even go the extra step in order to drive it home amongst the organization and staff of their gym. I have grown fond of referring and requiring staff to read the Fred Factor to help them see what just the tiniest bit of service can do to make clients happy--and in turn, stay clients.
Independent health clubs have the dexterity to focus on the little things to really build a reputation for providing outstanding customer service that can put them ahead of the competition, no matter how big they are, the size of their marketing budget, or their prices.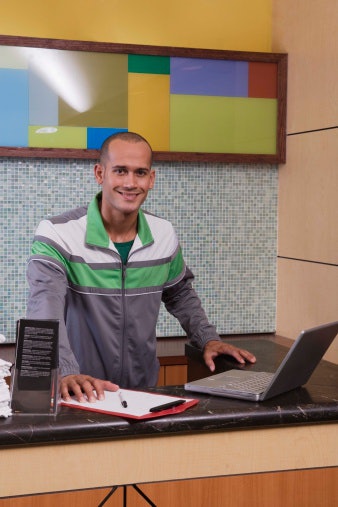 Step 1: Empower your team. Employees at every level need to understand the customer strategy. They also need simple problem solving frameworks that are used throughout the organization to promote a positive customer experience. Providing them with the power to "solve" a customer problem can make every employee a superstar in the eyes of your customers. Allow them to "buy" a member a smoothie, comp them a month for a missed training appointment, or whatever works in your customer service toolbox. Companies such as Yum!, Sheraton, and Ritz Carlton allow their front-line staff to comp customers without needing approval. If you have done a sufficient job hiring, you should feel comfortable giving your staff the freedom to take their own initiatives to ensure customer satisfaction.
Step 2: Connect the front line to the customer strategy. Empowering the front line starts with senior leaders listening to the front-line voices who deal with customer issues every day. They must match their customer promise to the abilities of the front line so they can help align the culture, training, work processes, and reward systems.
Step 3: Allow for experimentation. Front line workers not only see service breakdowns but also opportunities for serving customers in entirely new and improved ways. Teaching leaders such as fitness directors and front desk managers the basics for designing simple experiments allows for testing many more ideas. Let your front line staff identify a breakdown in customer service and apply their creativity to solving the issue.
Step 4: Eliminate barriers. Empowering your front-line staff by allowing them to do their own problem solving eliminates a longer decision processes or tedious administrative work. The longer it takes to make the customer feel happy, the shorter they will stay members. Often, the best solution to a snag in customer service is allowing your front line employees to make the quick "executive decision" instead of wasting time consulting with the higher-ups.
Several years ago, I worked for a leading chain as a fitness manager. The company had acquired another club and downgraded some of the amenities, along with the price. A woman who was unhappy with the new, not-quite-as-luxurious towels complained to me. I was not responsible for the towels and couldn't do anything for her. I could, however, offer her a complimentary training session while I directed her complaint to the GM and DM. That gesture was enough to make her happy and keep her as a member, despite the woefully sub-standard towel situation. I would allow any of my staff to do the same to keep members happy.
Step 5: Assemble the right team. There is always a bit of hesitancy to invest in training staffers that may not be personally invested in the company. Often those budgets are in place for more senior staff members. Similarly, too many companies are content to hire front line staff without carefully considering whether they possess the right attitude and values to represent their brand. Take the time to thoroughly interview and vet every staff hire from housekeeping to management. Take the time to make sure they are the right fit with your mission and your customer experience expectations. This way you'll have fewer problems to rectify and be confident your staff can handle whatever comes their way.