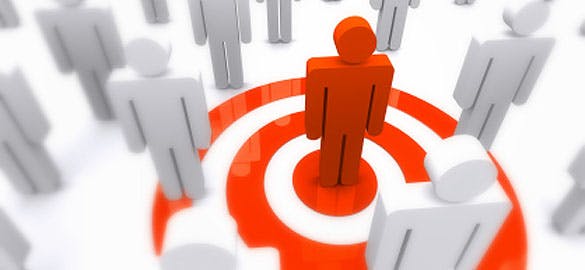 Too often during the planning stages of a new health club, the target member gets lost in all the planning and big ideas flying around. Most independent clubs can't, and shouldn't, try to be a catchall to compete with the chains. Pick your target audience, and stick with it. Don't change every time a new studio opens down the street or a big chain comes to town.
Everything that goes into a club, from the logo, to the marketing, to the programming, is not only a reflection of the club, but a reflection of your target market.
Sure, it is rare that a club will attract exclusively one kind of clientele. It is even rarer that a health club owner will send a potential member away because he or she doesn't fit the demographic, or psychographic profile of the ideal, especially if they have a valid credit card and a new pair of sneakers--although sometimes it would be for the best. But it is important that your image attracts the consumer that best fits your business plans.
RELATED: Marketing of Fitness and Recreation is Getting Personal

With a  hip logo, bright colors, high-tech equipment, sparse amenities, and programming that is high-energy, high-impact and cutting-edge, a "value club" located in an area filled with young people will have a greater chance to attract the young, trendy, (cheap), audience, in the volume the business is built to handle. Meanwhile, across town in the business district, a club with a spa-like atmosphere and the amenities associated with quality over quantity will set itself apart from other clubs and attract those that fit its business model.
In both of the above cases, the wrong message or combination of factors that make up its identity, could result in fewer memberships and higher attrition.
RELATED: Survival Amid Numerous Other Fitness Facilities Requires Knowledge of Market
That is why, in the face of ever-stiffening competition, it is more important than ever for independent health clubs to understand their business and what they want to be to their members. Then they must ensure that they are not only differentiating themselves from other clubs in the market, but are also presenting that image in everything they do, from marketing, to programming, to amenities, so they are attracting the audience that will most help fulfill the goals of the company.
While it's important to appeal to a wide swath of people, it is also important to know what the club is all about, the audience, and what they want. Market, design, and program to that segment to avoid a lot of unhappy members who thought the club was offering one thing only to find out that in reality, it didn't fit with their needs. This leads to nothing but disappointed former members instead of happy members that bring in their friends and families.
RELATED: Fitness Centers Must Modify Marketing Strategies to Reach Multicultural Clientele