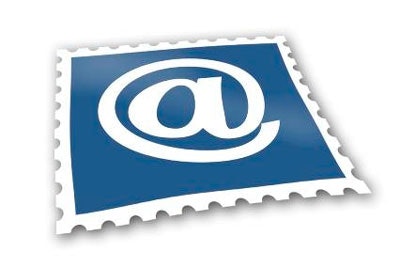 I'm a pretty popular guy. How do I know this? Well in just the last two days, according to my emails, I have received 46 packages from UPS, there is a lovely young lady in the Ukraine who would be interested in meeting me, my personal financial adviser has put me on to a penny stock that is about to take off and there are some spectacular deals to be had from a Canadian pharmacy. Gosh those Canadians are nice!
But you know who doesn't care about me? My gym. I mean my girlfriend in the Ukraine writes nearly every day, but my own gym sends an email once every quarter. Why is that? And are you guilty of this too?
Don't get me wrong, I appreciate that my gym doesn't send me 20 emails a week. I really do. But I do find it kind of annoying that they don't send me two, or three or four a month. Sometimes it would be nice to get just a friendly reminder to get my butt back in the gym. Maybe an email or two letting me know about new classes, or how they used my enhancement fee to buy more GymWipes, or a new Marpo rope machine, or the Precor EFX elliptical, or RealRyder bikes or the Total Gym PowerTower or whatever.
No, it seems the only time I get an email from my gym is when they accidentally add me to a distribution list for a joke that the owner's mother sent him. Or the latest viral video (haven't seen any gym Harlem Shake videos yet, hint, hint). So I think you need to ask yourself – what is your email strategy?
The reality is most facilities don't have a strategy. And that is hurting your business more than you can imagine. So in an effort to give you a jump start, here is a list of three things to get you started:
Send emails between 12 and 6PM: Statistically this when you have the highest likelihood of viewings and openings of an email. And there is a corollary to this rule: If you can, try and be consistent with both time AND day of your send.
From and subject line: Imagine if the movie was called "A colorized version of a ship sinking in the ocean," instead of "Titanic." The point is, the title matters. So before you send it, think about it.
Don't oversell: Maybe if my northern brethren spent more time explaining the benefits of the drugs they peddle instead of just telling me the cost, i would be more inclined to buy. (Just sayin', although, please know, just kiddin' too!)
And just because I like you all, here is a fourth one...
You aren't the only one who reads emails on a smartphone. Make sure your content can be easily viewed, and clicked on a smartphone.
Ok, so nothing earth-shattering here but the reality is, if you follow this advice, write well, and be thoughtful, nothing can be as powerful as a good email. That and the $2 million I'm about to make on that penny stock. Yeah, it's good be a powerful man like me who has access to the greatest financial minds of our generation! Goldman Sachs can eat my shorts.
Hossein Noshirvani is the executive vice president of Motionsoft Inc. Learn more about Motionsoft's club management solutions at motionsoft.net.