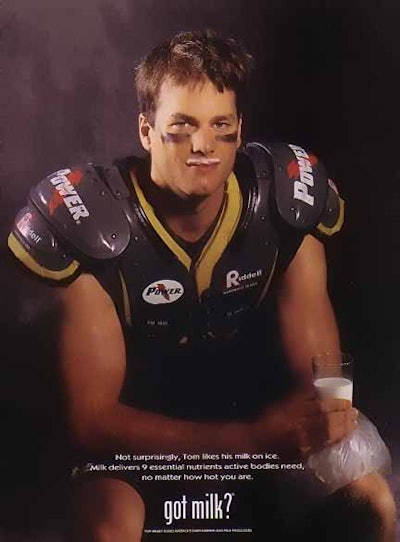 Here at iClubs, we keep an eye out for all things fitness. Every day our email inboxes are full of press releases, Google alerts, random tips and, of course, the latest three-minute cure to losing weight without breaking a sweat, which by the way, never seems to work.

Just this week we came across studies that showed exercise can cut cancer risks, reduce the risk of dementia, make children stronger and reduce the risk of kidney stones in women. Yet, another one from the Centers for Disease Control showed that only 20 percent of Americans are getting the required (and probably low-targeted) amount of exercise on a regular basis.

So, from where does the disconnect come? Well, beyond the fact exercise is hard, takes time, effort, and requires lifestyle changes.

It may be the lack of awareness of all the benefits that one gets from regular exercise, good nutrition and overall healthy habits. Or it could be one of the many objections health club sales staffs hear every day ranging from lack of time to lack of money to lack of urgency.

Regardless of the reason, the real fault lies with the fitness industry as a whole.

See, the thing is none of these studies shed much new light on the power of what independent health club owners, chains, personal training studios, etc. do for people that we haven't already known for at least 35 years. Sure, we may find new links between exercise and aiding specific health conditions, or conversely, risks associated with living an unhealthy lifestyle. But, in the end, they all prove what we have known all along: exercise is good for people.

So, what can be done to convince people that they need, want and will benefit from exercise - and having a membership at a health club? Work together.

It is against the nature of a competitive industry such as fitness to have health clubs, vendors, trainers, and providers all work together for anything. But if the industry is going to start capturing that 80 percent of people not exercising, rather than recycling the same 20 percent (or gaining some while losing some to stay at that 20 percent level), and grow together, bringing each along individually, it might be time to do just that.

W
hile overplayed as an example of marketing genius (mixed with a bit of luck), a look at the milk industry's success with its "Got Milk" campaign shows the power of a group with similar goals working together.

The California Milk Processor Board (CMPB) needed to reverse plummeting industry sales quickly, or its members could lose the farm - literally. So the organization took a look at traditional milk advertising (does a body good), and stood it on its head by attacking the market from another angle - what do you do if you don't have milk to go with your cookies, cereal, etc. Over the years, the campaign has grown to bring the health back into it as well as leveraging it with partnerships and celebrities.

The key point is that the industry as whole, under leadership of the CMPB, tackled the problem of getting the masses to drink milk without worrying about which farm's milk was being consumed. They realized that a rising tide lifts all ships.

Today there have been several campaigns from the NFL, MLB and others that target children getting out and getting active. That may help the next generation of exercisers as well as the next generation of health club owners and that is a good thing.

Maybe it is time for independent health club owners, big-box chains, fitness retailers, industry trade groups, insurance providers, the government and anyone looking to help America shape up to come together to move the masses, to move their mass.