The most valuable professional asset that leads to running successful clubs, in my thirty-five plus years of experience, is having a strong network of peers. I turn to my friends in the industry to compare notes, seek advice and share successes and yes, failures. Many potential mistakes were avoided and better solutions developed by bouncing ideas off of people in my network.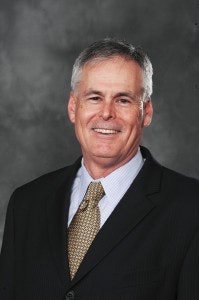 Developing a network is the result of attending industry events. It's the rare opportunity for face-to-face discussions with peers who face the same challenges and desire to grow their clubs. Events were essential in seeking out the best and brightest in our industry.
For the independent owner and operator, the iClubs Conference is one such event that will provide a great opportunity to develop your network. Not only will there be four outstanding workshops lead by well-respected presenters, but a format that is designed to facilitate engagement among the attendees. Whether it is the social time during the iClubs Reception on Wednesday night, the interactive workshops, or the free time during the afternoons to attend the trade show with your fellow attendees, iClubs is the must-attend event this fall for the independent club owners.
I hope you'll join me in San Diego.
Dr. Art Curtis is a founding member of iClubs and the former president of IHRSA. Today he runs his own consulting company, Curtis Club Advisors. To learn more about the iClubs Conference check out our video interview with Dr. Curtis.