Summer unofficially kicked off recently with the long Memorial Day weekend. For most that means longer days filled with barbecues, splashing at the beach and some well-earned vacations. But for many independent health club owners it means long days of slower traffic, lower enrollment and revenues that are leaner than most of their trainers.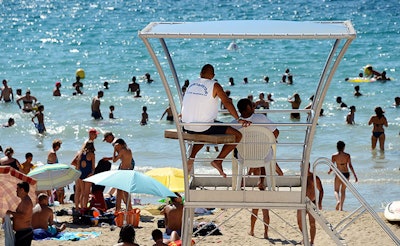 While some club owners have the luxury of outdoor pools, tennis and even summer camps to keep business buzzing during the lazy, hazy days ahead (and those lucky enough to be in more moderate locales see less impact than those that have been hammered with snow and below freezing temps for the past several months), other independent club owners have to look for alternatives to keep prospects and members coming in, utilizing services and making the summer a bit sunnier in the financial office.

Sure, some of the standard tactics have proven to be fairly successful, such as student rates, short-term summer specials, etc. but perhaps there are other ways to keep business not only stable but growing for the summer and long-term

Here are some suggestions from a small, very unscientific, sampling of club owners of ideas that can help:

1. Take to the outdoors. Outdoor boot camps continue to thrive in both city and suburban areas. Clubs can make use of their best asset, their training staff, and get members and non-members taking classes with them to boost revenues and awareness (give every participant a t-shirt or headband to wear during the class to boost your brand.)

2. Partner with your town's Rec Department. While most rec departments have outdoor facilities, run camps, etc. partnering with them to either provide fitness services at your club or at their locations can not only boost traffic and add a bit of revenue over the summer, it is also provides a golden opportunity to not only introduce your services to potential members but also become more ingrained in the community.

3. Not everyone is on vacation. Summer may be a great time to work on building corporate memberships. Other businesses are slower in the summer too, making it easier to get in front of the decision makers. Also, while there will always be someone on vacation - and seemingly everyone in August - some will always be working, so having them as your members can increase both memberships and ancillary revenues. And if you are lucky enough to be in a vacation town, don't forget to network with local hotels, bed and bath's etc. to earn some short-term dollars from those who have left their gym behind for a few days.

4. Turn fitness center members into users. The key to reaching fitness goals is consistency. The key to reaching financial goals is the same. Offer members a loyalty program or game over the summer. Perhaps a punch card that allows them to earn "free" items for attending, taking classes, meeting with a trainer, etc. Perhaps an end of summer raffle based on the above with a grand prize of a membership (this is a great chance to partner with local businesses that might chip-in gift cards and other prizes to reach new customers). This will keep them coming in and increase the chances of referrals and ancillary sales.

5. Let 'em in! Slower times and days (Fridays, anyone?) are a great chance to get prospects into the club. Offer open houses. Run some free classes for the neighborhood. Have "Free friend Fridays" where members can bring a guest in for free. Do whatever you can to show-off your club. As one club owner said, "The lights are on and the staff is there. It doesn't cost me anything to let someone see how great we are."

These are just a few ideas iClubs.com has heard, but we're sure there are more. Let us know what works - or that you hope works - at your health club.