The after-effects of the Trayvon Martin case are still being felt across the country. But the owner of the gym where George Zimmerman, who was acquitted of the murder of the teen, trained may be feeling the backlash for a marketing move made to capitalize on the awareness generated from the high-profile case.

Kokopelli's gym in Longview, FL is running an offer on its website offering prospects the chance to "receive information about the training George Zimmerman received," while a member of the gym.

While the marketing move did generate additional publicity for the club, much of it seems to be from backlash that spread like wildfire across the internet.

Yelp reviews for the club following news of the offer were negative to say the least, from calling the owner a racist to offering to give negative stars if possible. Also, local, national (and in today's global economy, worldwide) media outlets from The Huffington Post to Business Insider reported the marketing move in less than glowing terms.

But, taking feelings about the case and its verdict out of the equation, as a club owner, did Adam Pollock, do the wrong thing?

While the ad may generate some negative sentiment, utilizing controversial stands, images and wording in advertisements is a technique used for years to sell everything from vodka to clothing to gym memberships.

Advertisers know that controversy sells. Why? Because controversy is one technique for branding and establishing an image that the marketer hopes attracts the "right" clientele that fits what the company wants to be.

Of course, this isn't the first controversial marketing campaign in the fitness industry. New York City's David Barton Gym's "Look Better Naked" campaign is one that generated interest in the edgy clubs along with criticism and controversy from media and others.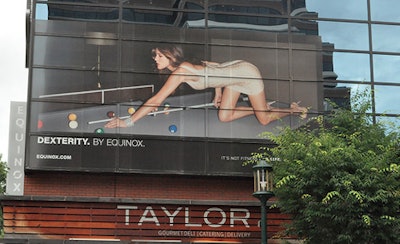 Earlier this month, an ad featuring the humongous image of a scantily dressed woman crawling over a pool table, for an Equinox location in Maryland raised the ire of several groups in the area. This, of course is not the New York Chain's first run-in with controversy of an ad campaign, but at the same time it does propel its well-crafted image and awareness of the club.

In the end, controversy can help sell a brand, a product or even a candidate. But it is important to think long and hard prior to running with a campaign built around controversial images, positions and news events. Be sure it fits the brand, matches the mission and brings in more members than it scares away.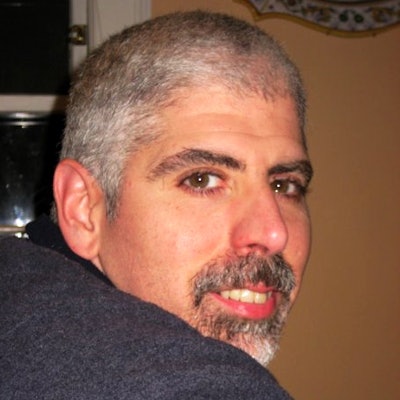 About the author:
John Agoglia has spent nearly two decades either working in health clubs or writing about them. He currently writes for several digital and print publications and provides marketing strategy and content services to companies in and out of the fitness industry.