Podcasts
Tom Campanaro, Founder of Total Gym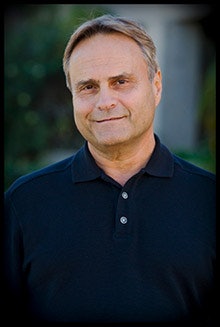 Total Gym founder Tom Campanaro was wrapping up a bodybuilding career when he and his partners thought up a creation that improved upon an idea dating back to the 1800s. Then they hit the road to find anybody who might find their new invention useful. But it was the emergence of cable television that launched them into a new stratosphere of success. Through infomercials, Total Gym took off.
In this episode of "Gym Class: Heroes of Fitness," Campanaro joins Leigh and Hossein to tell the true story behind what is arguably the world's best-known fitness brand.
LISTEN to Tom's episode on iTunes
"I think you have to find your passion in life. I told both of my kids, find your passion and do that. Forget the money. The money will come. So my advice is forget the money and find your passion. If you have a passion in fitness, learn all you can about it, set your goals, stay committed and you'll always be satisfied... Chances are if you're passionately involved in something and you stick with it, if it's got opportunity, you'll do OK financially."
- Tom Campanaro on his advice to young entrepreneurs
Chapters
Working with his dad - 3:43
Escapes life in Philadelphia for a better one in San Diego - 4:55
Entering the bodybuilding world - 7:00
Dark side of bodybuilding - 8:55
The birth of Total Gym: Modernizing an idea from the 1800s - 11:00
The first Total Gym market: dentists, bankers and surgeons - 13:11
Trade shows open their eyes to the future - 16:53
Pitching the product to infomercial producers - 19:06
Chuck Norris becomes the face of Total Gym - 25:01
Marketing outside of TV - 27:00
What they envisioned for Total Gym at the beginning - 28:09
Who were your mentors? - 29:19
Vision, passion and discovering the next big thing - 31:20
What was your luckiest moment and worst decision - 34:45
What's your guilty pleasure - 36:25
Advice for a young entrepreneur - 38:36
One workout for the rest of your life, what would it be? - 39:33
Falling in love with fitness at a very young age - 41:00
Lessons learned from his dad's pool table business - 42:50
Talking life in authentic Philly - 43:45
Word Association - 44:45
Commercial versus personal fitness space - 46:41
Scariest decision ever? - 48:00
The next big thing for Total Gym is... - 48:54