Check out the newest products as seen in the November | December 2017 issue.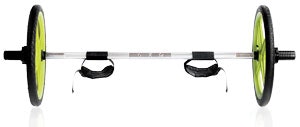 Power Systems
The brand-new Power Systems Axle is an ultra-light barbell that is fully collapsible for easy storage in any training facility, suitable for indoor or outdoor use, and easily portable for a workout on the go. This unique piece of equipment can function as a barbell, core roller, planking tool, or foot anchor for core exercises. It's also capable of holding Olympic plates for added resistance. Programming is available for hundreds of exercises in a wide range of vertical and horizontal planes.
www.power-systems.com
(800) 321-6975
---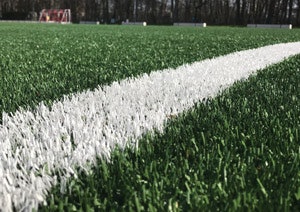 FieldTurf
After 40,000 hours of research and testing, FieldTurf introduces the new FieldTurf CORE, the first multilayer super fiber. FieldTurf CORE reinvents the playing field and redefines the player experience. The dual-polymer fiber design optimizes the system's performance, delivering a more durable, resilient and realistic grass-like shape. FieldTurf CORE has earned Labosport's highest Fiber Performance Score to date.
www.fieldturf.com
(800) 724-2969
---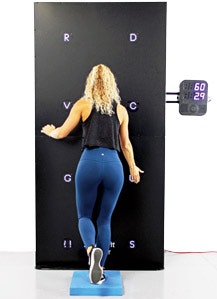 SMARTfit
The SMARTfit™ action-based play approach provides fitness centers with a functional workout solution that is inclusive, fun and conducive to team building. This system develops balance, cognitive function, cardiovascular fitness and range of motion through its unique combination of enjoyable, scalable and trackable physical activity, which provides a solid foundation for daily life skills. SMARTfit's app-driven programming can be tailored to the physical, motor and skill levels of the users.
www.smartfitinc.com
(805) 383-0080 Ext. 110
---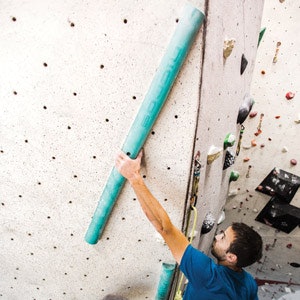 Nicros
Nicros prides itself on offering the finest products and services in the climbing industry. Years of experience allow the company to push the boundaries of innovation. Nicros' new line of handholds, made from proprietary urethane, redefines high quality. The company offers a variety of handholds that allow for endless possibilities. With an updated website, it's now easier than ever to browse and buy for both retail and wholesale customers.
www.nicros.com
(800) 699-1975
---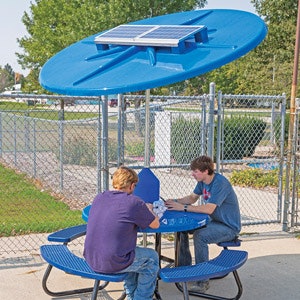 Kay Park Recreation Corp.
The new Solar Charging Station Table by Kay Park enables patrons to charge mobile devices while making use of fitness, athletics and recreation facilities. Available with or without a protective umbrella, the Solar Charging Station Table is a valuable addition to any outdoor venue.
www.kaypark.com
(800) 553-2476
---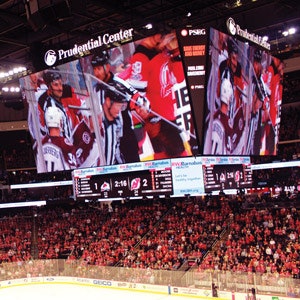 TransLux Corporation
Now the largest in-arena scoreboard in the world, the new Trans-Lux center-hung display is four stories high. The video screens are the equivalent of 1,300 50-inch televisions, and the pixel count is more than 29 million. With a square footage of 9,585 feet, the scoreboard is more than three times the size of the average single-family home in New Jersey and the surrounding areas.
www.trans-lux.com
(512) 426-2643
---
This article originally appeared in the November | December 2017 issue of Athletic Business with the title "New & Improved." Athletic Business is a free magazine for professionals in the athletic, fitness and recreation industry. Click here to subscribe.