Check out the newest products as seen in the November | December 2018 issue.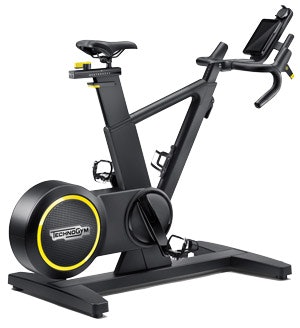 Technogym
The Technogym SKILLBIKE is a stationary bike with a real gear shift that lets users experience the thrill and challenges of outdoor cycling while indoors. By shifting gears, riders can counter the change in resistance, maintaining the right amount of power and the correct cadence for maximum efficiency. The console displays the gear and gear-ratio selections in real time. The frame and handlebar are designed to accommodate different riding positions and postures: road, time trial and mountain bike. Users can import routes and compete with other riders all over the world.
www.technogym.com/skillbike
(800) 804-0952
---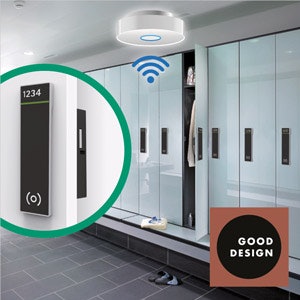 SAG Locking Systems
SAG's SAFE-O-TRONIC® access locks set new security standards worldwide. SAFE-O-TRONIC® access LSW is the perfect solution for professionally organizing complex locking systems in leisure and health facilities. Using an innovative wireless network, the system offers convenient, centralized control functions that can be retrofitted anytime and without cabling. The new wireless edition SAFE-O-TRONIC® access LSW was recently awarded the internationally renowned Good Design Award, regarded as the most prestigious design prize for industrial design worldwide since 1950.
www.saglocks.com
(415) 420-7483
---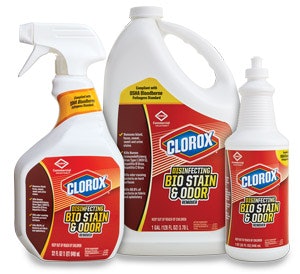 Clorox Professional Products Company
Clorox® Disinfecting Bio Stain & Odor Remover disinfects and deodorizes in one easy step on both hard and soft surfaces. The product is scientifically formulated to break down bio soils, eliminate stains and odors, and kill microorganisms in 30 seconds or less, helping reduce the spread of harmful microorganisms and keeping surfaces looking clean and stain-free. With the oxidizing power of hydrogen peroxide and the stain-lifting power of surfactants, this unique high-performance formula is compliant with the OSHA Bloodborne Pathogens standard.
www.cloroxprofessional.com
(805) 383-0080 Ext. 110
---
This article originally appeared in the November | December 2018 issue of Athletic Business with the title "New & Improved." Athletic Business is a free magazine for professionals in the athletic, fitness and recreation industry. Click here to subscribe.