Check out the newest products as seen in the September 2020 issue.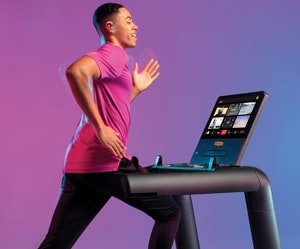 Technogym
Technogym's new Excite line is a range of fully connected cardio equipment equipped with the Technogym Live user interface. A wide range of workout content and entertainment options ensure that Excite offers users a personalized training experience tailored to their goals and needs. Along with its innovative design, Excite Live combines enjoyment, performance and results that meet the needs of all users. Excite was conceived around four key pillars — tailored training variety, connectivity, space-savvy design and sustainability — to offer users a meaningful, engaging and personal training experience while offering operators an opportunity to enhance their business.
www.technogym.com

---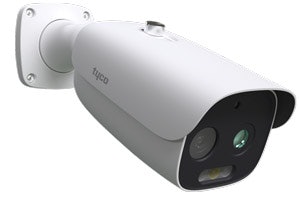 Johnson Controls
The Tyco Illustra Pro Thermal EST is a contactless, smart and elevated skin temperature scanning solution that features a five-megapixel color thermal camera with built-in AI-enabled face-detection technology. The device isolates the forehead and performs a multipoint temperature measurement that's accurate to within 0.2 degrees Celsius and to within 0.4 degrees Fahrenheit when deployed in compliance with proper installation and condition requirements. The solution's dual sensor and blackbody combination offers real-time local alerts, as well as available integration with video management and access-control systems.
www.illustracameras.com

---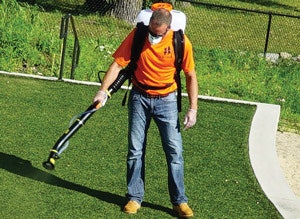 Commercial Recreation Specialists
RECRESOL™ antimicrobial solutions provide safe, nontoxic and long-lasting protection to help keep recreation spaces safe and people healthy. Using EPA-registered technologies, the solutions bind to surfaces — forming a durable, antimicrobial shield against harmful microorganisms such as viruses, bacteria, fungus, mold and mildew. Proven to last up to 60 days, RECRESOL will save staff hours and reduce operating costs while protecting guests and the community. RECRESOL's ease of application makes it perfect for high-touch areas such as fitness equipment, locker rooms and turf fields. The product is available in a range of formulas to meet various environments and protection levels. RECRESOL was developed by PLAYTEC™, the first antimicrobial solutions company providing sanitation and protection products for the recreation industry.
www.crs4rec.com/recresol
(877) 896-8442
---
This article originally appeared in the September 2020 issue of Athletic Business with the title "New & Improved." Athletic Business is a free magazine for professionals in the athletic, fitness and recreation industry. Click here to subscribe.