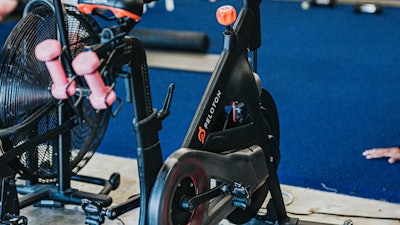 In an effort to control costs, Peloton will halt production of its connected fitness products, including its bikes and treadmills.
According to internal documents obtained by CNBC, Peloton will put production of the equipment on pause for two months, from February to March. The company has already halted production of its more expensive Bike+ back in December.
The documents also show that Peloton won't manufacture its Tread treadmill for six weeks, while it doesn't anticipate producing any Tread+ machines in fiscal 2022.
In an internal presentation dated Jan. 10, the company said that demand for its connected fitness equipment has faced "significant reduction" around the world due to shoppers' price sensitivity and increased competition.
The planned halt to production comes as the company has lost over $40 billion from its market cap over the past year. That's off from a high of $50 billion last January. Meanwhile the company's stock price rallied more than 440 percent in 2020, but dropped 76 percent in 2021. Shares of Peloton are currently down 32 percent on the year.
At the peak of the pandemic, Peloton products were in such high demand that end users were waiting in excess of six to eight weeks for delivery. In response to that deman, Peloton purchased equipment maker Precor in December of 2020 for $420 million, which increased production space by 625,000 square feet. Last May, the company said it would spend another $400 million to build its first factory in the United States to speed up production. That facility in Ohio isn't expected to be up and running until 2023.
Peloton is between a rock and hard place. As price-conscious consumers turn away from their products, the company is about to implement a $250 delivery and setup fee for its Bike, and another $350 for its Tread beginning at the end of the month.
On Thursday, Peloton CEO John Foley acknowledged the report and said the company is considering all options, including layoffs and production curbs. \
In his statement, Foley said the company is "right-sizing" production in response to "seasonal demand curves," adding that the company is "resetting production levels for sustainable growth."
Foley also said that jobs may be on the line.
"In the past, we've said layoffs would be the absolute last lever we would ever hope to pull," he said. "However, we now need to evaluate our organization structure and size of our team, with the utmost care and compassion. And we are still in the process of considering all options as part of our efforts to make our business more flexible."