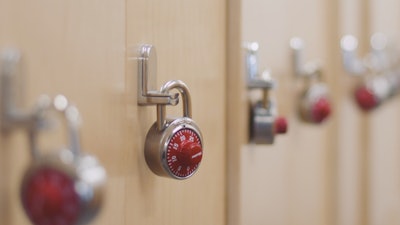 Authorities are mulling charges in connection with a camera found hidden inside a Wisconsin fitness club's locker room.
The Waukesha County District Attorney is reviewing potential charges against a man after a camera was found Friday in the women's locker room at Elite Sports Fitness in Brookfield, WISN-TV reported.
An employee of a contractor used by the facility was arrested, however, Brookfield police did not identify the person. Officials at Elite Sports said they've used the contractor "in the past without any problem or indication of a potential problem," WISN-TV reported.
Suspect arrested for hiding a camera inside the women's locker room at Brookfield's Elite Sports Club, police say https://t.co/ykijdQEk0f

— Journal Sentinel (@journalsentinel) February 22, 2022
An employee found the camera hidden behind a mirror. A statement from Elite Sports said police made an arrest within hours of the discovery. It wasn't clear if the camera recorded anything and police didn't specify, as reported by the Milwaukee Journal Sentinel.
Police are referring charges to the district attorney including invasion of privacy and possession of marijuana.
"We are saddened that this took place and have a zero-tolerance policy for these actions and misconduct," a statement from Elite Sports said.
The facility said it plans to change its policies with future contractors to prevent similar incidents.