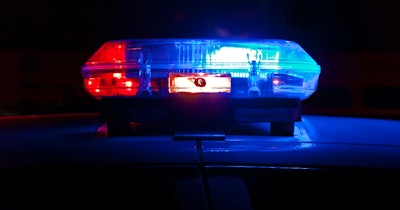 A man who was working out inside a fitness center in Texas was shot and killed on Monday, and a person related to the incident is in custody, authorities said. 
According to reports, the victim was at LA Fitness on Blanco Road in San Antonio when the violence occurred. 
The shooting reportedly happened around 7 p.m. while the victim was working out, another man approached him and shot him in the head, KENS-TV reported, citing police.
"He just walked up to him point blank and just aired him out. Like it was in a movie. It was crazy man. Luckily, the kids didn't get hurt. We have kids here at daycare," witness Quincy Mason told KENS-TV. Mason said people began fleeing the area when they heard gunfire.
"When it happened, people were trying to run out," Mason said. "People didn't know if the gunman was there. They scattered like roaches."
Police say the man who died "appeared to be targeted." The victim has not yet been identified. Police said the gunman ran on foot from the gym and was caught as he was walking down the sidewalk. Officers approached him and took him into custody without incident. Booking records with the Bexar County Jail show MacWilliams, 32, was charged with murder, KSAT-TV reported. A bond amount had not yet been set as of Tuesday.