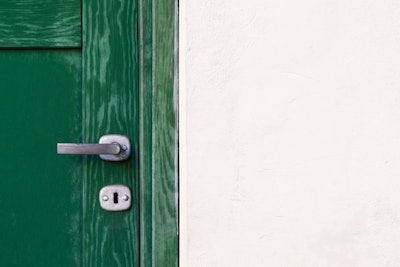 File Photo/Unsplash
A gym in Colorado that's been serving an underprivileged neighborhood is in danger of closing after recently losing funding from a major sponsor.
Beast Fingers indoor climbing gym in Denver's Globeville neighborhood has been operated by Aman Anderson since 2017 with the goal of serving the underprivileged community, especially its children, The Denver Post reported.
However, Anderson is now in danger of losing the gym because its primary sponsor, the sports apparel and footwear company Adidas, drastically cut its funding last fall. Anderson is now behind on his rent and is facing eviction, with a court appearance set for Wednesday, the Post reported.
Anderson closed the gym last week after receiving his summons to appear in Adams County court on Jan. 6. But there is also hope for a last-minute pardon.
"My kids love going over there," Carmen Calvin, who lives in an apartment building a block from the gym, said, according to the Post. "We have a rec center right across the street from us. Beast Fingers is on the other side of us. My kids go to Beast Fingers instead of the rec center, and they have a PlayStation at the rec center. That says a lot."
Greg Thomsen, a retired executive with Adidas' outdoor division who was instrumental in arranging the company's support for the gym, told the Denver Post that Anderson provides an "invaluable service" for the neighborhood. Thomsen came to know Anderson when he was a competitive climber sponsored by Adidas.
"It's so great to help kids who have no other place to go," Thomsen told the Post. "He's almost like a father figure to some of the kids. He's teaching them commitment and focus and regimens, all these great tools they are maybe not getting without that."
He's also an excellent coach, Thomsen said.
Beast Fingers is located in a neighborhood near a largely industrial area just east of Interstate 25 with small homes and apartment buildings sprinkled among warehouses, junk and scrap metal yards, meat processing plants and industrial parks. Its residents are 68-percent Hispanic, according to a City of Denver report, and household income is just over half the average in Denver. Across the street from the gym, there are people living in RVs, a camping trailer and a pickup truck just a few feet from I-25.
"It just shows how the community at large is struggling," Anderson, who grew up in a poor area of Orlando, Fla., told the Post. "Globeville is one of the most underserved groups in Colorado. We have one community center. We have no daycares. There is one grocery store."
"It's a bad neighborhood," Calvin said, according to the Post. "I wouldn't say horrible, because I've lived in worse, but there's always guns shooting and really bad influences. I love that my kids can go over there and not be around any of the negative stuff."
The gym was not immune from worldwide economic pressures, according to the Denver Post report. Adidas has faced its own financial challenges. Its sales in China took a big hit from the COVID-19 lockdown. It pulled its distribution and sales operations out of Russia because of the war in Ukraine.
Another blow came in October when it severed its partnership with Ye, formerly known as Kanye West, in response to the uproar over the rapper's highly publicized anti-Semitic remarks. In announcing the decision to end the partnership, which involved Yeezy brand footwear, Adidas said it would reduce the company's net 2022 income by nearly $250 million.
While no longer associated with Adidas, Thomsen has been actively encouraging his old contacts in the outdoor industry to consider supporting Anderson to help him keep the gym going, according to the Post report.
"He could use the help, and he's such a good person," Thomsen, who owned Golden-based Mountainsmith from 2002 to 2007, told the newspaper. "There's no place to go. They can't afford to go to one of the other gyms and pay $100 a month. He's trying so hard to make this work."
Join Denver in supporting @beast_fingers,the only Black Owned Climbing Gym in the state!

Send donations to this 5013c to keep them from being closed tomorrow

Venmo: @ Beast-fingers pic.twitter.com/oPfsmdORbw

— Ryan Harris (@salaams_from_68) January 17, 2023
Anderson tries to keep fees low, but after Adidas cut his funding, he had to double his drop-in rates from $15 to $30, and monthly membership fees went up from $45 to $100 with the intention of covering his rent. There also is a community fundraising effort. As of last week, Anderson had collected about $9,000 in donations to keep the gym open, but his back rent exceeds $12,000, the Post reported.
Over the weekend, Anderson heard from Michael Kadous, general manager for Adidas Outdoor-North America, who told Anderson he would make up the difference so he can pay his back rent and avoid eviction. It's unclear whether there will be more to help Anderson pay his rent going forward.
In an email to The Denver Post on Sunday, Kadous wrote: "While we cannot comment on the financial specifics of our partnership, our support will continue through 2023 with a focus on the Beast Fingers programs that offer more young people in the Denver area the opportunity to join this community, try climbing and develop their skills in this sport."