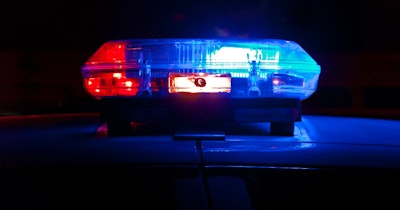 File Photo/Unsplash
A man at a gym in Ohio was killed in a shooting Tuesday night, officials said.
Police in Columbus responded to a report of shots fired at the Esporta Fitness at 8:45 p.m., the Columbus Dispatch reported.
Police said 23-year-old Tabias Cunningham, of Columbus, was shot in the incident. He was taken to the Ohio State University's Wexner Medical Center but died at 9:37 p.m., the Columbus Dispatch reported.
A teen who was inside at the time of the shooting said he and others initially thought the gunshots were weights dropping on the floor. When they realized it was gunfire, the man described people rushing outside to find cover. The teen said they heard five to six shots coming from the gym's basketball court.
A source close to the Hilliard gym told the Dispatch that Esporta Fitness has closed basketball facilities at all of its Ohio locations following the shooting.
Outside the gym around 10 p.m., gym-goers unable to get their things from inside the building or go to their cars in the roped-off parking lot climbed into a stationary COTA bus to stay warm.
The gym's management sent a notice to members Tuesday evening saying the facility would be closed until 9 a.m. Wednesday morning "due to disinfecting."
Police have not released any suspect's identity but said a person is believed to have fled the scene in a small white vehicle, as reported by the Dispatch.