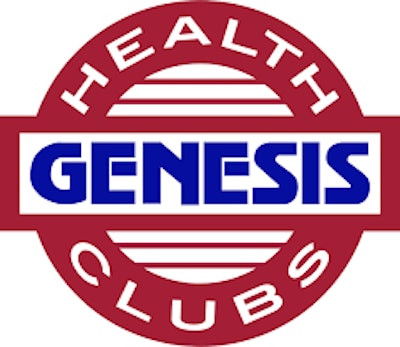 The decades-old debate about unfair competition in the fitness marketplace came to a head this week in Kansas, where state senators passed a bill designed to give property and sales tax exemptions to a Wichita-based chain of health clubs.
As reported by the Topeka Capital-Journal, Senate Bill 252 passed Tuesday by a narrow 24-16 vote. It creates the aforementioned tax breaks for certain businesses that "compete" against governments that offer substantially the same goods or services.
"Freedom from government competition, that's what this is about," said Sen. Caryn Tyson, R-Parker. "You shouldn't be a business owner and be afraid or have to compete against your government. That's correct, our tax dollars are being used against businesses in the state of Kansas."
The tax breaks would be for child care centers, entertainment businesses, exercise businesses, health clubs, recreation businesses and restaurants, according to Jason Tidd of the Capital-Journal, but opponents say the bill was designed with one business in mind: Genesis Health Clubs.
"I really don't know who this bill is geared at other than Genesis," said Sen. Tom Holland, D-Baldwin City.
As reported by the Capital-Journal, Genesis owner Rodney Steven has long lobbied lawmakers for legislation granting his for-profit business the same kind of tax exemptions that go to nonprofits such as the YMCA and YWCA, as well as government-run facilities.
"In nearly all of the cities there are Genesis Health Clubs the largest competition is from tax-exempt facilities," Steven testified before a committee in 2013. "It is time to treat all health clubs the same."
Holland said he believes this is the fifth time some version of the bill has come up — most recently in 2021. "The Genesis Health Club bill, it's like this zombie bill," he said. "You think it's dead, then it just pops up again every two years, and this is yet another reincarnation."
This year, nobody from Genesis Health Clubs — let alone any other affected business — testified in support of the bill, Tidd reported.
"I found it very telling that when we had the hearing for Senate Bill 252 in the tax committee, I did not see one specific business show up and talk about how they were being aggrieved by this big bad government competition," Holland said. "Nobody was there."
Senate president Ty Masterson, R-Andover, said the bill furthers the Kansas Republican Party platform, which states "governments should not compete with private enterprise."
However, Tidd reported that a report last year from the Kansas Legislative Division of Post Audit found that while "government, non-profit, and for-profit businesses may appear to compete, the research indicates that true competition may be limited, at best." The auditors said the businesses often offer different services and serve different populations.
"A study of fitness centers suggested there was little competition between for-profit and non-profit fitness centers," the auditors wrote. "This was, in part, because for-profit and non-profits focus on different types of consumers. Non-profits focused more on services that low-income households use such as afterschool programs. However, for-profit centers focused more on serving the needs health-conscious consumers."