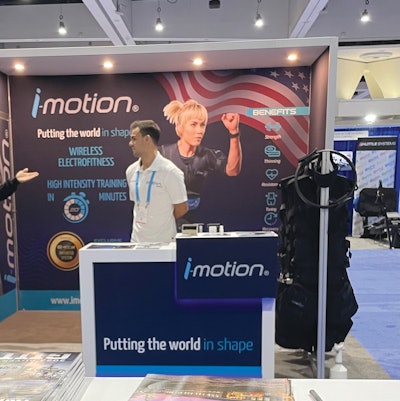 The expo floor at IHRSA's annual conference is always a showcase for cutting-edge fitness equipment and services, and this year's event in San Diego was no different. For this month's tech roundup, we touched base with exhibitors who employ technology in innovative ways to help operators better serve their members' goals of getting fit in a safe and comfortable environment. Here's a look at what we found.
Alaris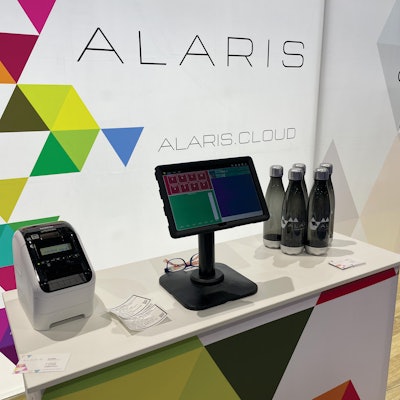 Compatible with nearly every major club management software platform, Alaris offers granular check-in capabilities for in-facility activities, childcare programs and group X classes. The company says the platform can be integrated with an existing management platform or used as a stand-alone solution. For camps and YMCAs, Alaris allows staff to view and update medical and emergency information, send group texts and photos to parents, and track daily activities such as meals, diaper changes and lesson plans. Fitness clubs can use Alaris to allow access to group X classes based on membership, and to check in multiple family members and classes at one time. The system also allows instructors and managers to get accurate, real-time headcounts for classes, and manage any daycare programs the club may offer.
Blue Goji
For those looking to make a game out of working out, Blue Goji's GojiPlay technology platform is just the ticket. The new software platform supports what the company calls its "Embodied Gaming" equipment — virtual reality headsets, treadmills and stationary bikes. The platform leverages video games to transform the average cardio workout, and the suite of games and apps work together to track fitness analytics and help users achieve their goals. The company says the service can be used solely on its equipment and can be licensed to gamify most cardio machines. Moreover, the company is constantly adding new games and challenges to its catalog, and the platform supports online tournaments for its users.
i-Motion
Working in the sports, fitness and healthcare spaces, iMotion offers wearable electrostimulation and electromagnetism equipment. At IHRSA, the company was showcasing its wearable vests and shorts, which can be worn during exercise and are connected to an app via Bluetooth. The company says the administration of electromagnetic currents during exercise can more effectively activate muscles. The electromagnetic currents are generated by an EMS device, which is usually worn on the body and connected to electrodes. The intensity and frequency of the impulses can be adjusted through the app to target different muscle groups and achieve specific training goals, such as strength, rehabilitation, pain treatment, improved circulation, increased muscular endurance and fat loss.
Myzone
Myzone offers an accurate fitness tracker and online social platform that rewards effort for physical activity. The platform is being used by health clubs, in corporate incentive programs, in educational environments and by athletic teams. Myzone offers a variety of wearables to track biometric data, as well as a mobile app to view results. The Myzone platform primarily works by segmenting the heart rate into five zones, each representing a percentage of the user's maximum heart rate (MHR). Users can reach different zones based on their MHR. The harder the user works, the more Myzone Effort Points they can earn.
ShapeScale
ShapeScale offers a scale that includes a camera to scan the user in photorealistic 3D, allowing a visual overview of the user's progress within the company's proprietary mobile app. Users can see changes to their physique in a way that might not be visible to the naked eye. The company hopes the solution will catch on with gyms and personal trainers, noting that the offering can result in higher retention rates if users can track results over time.
SkuVault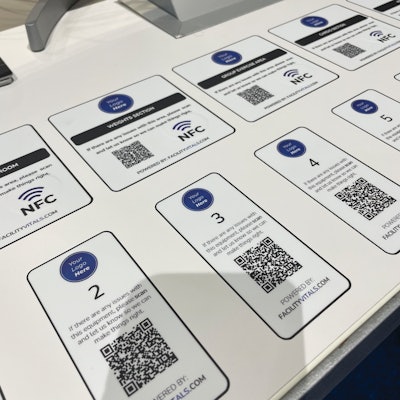 SkuVault's inventory tracking solution allows club owners to keep track of their equipment while driving repair and maintenance efficiencies. Fitness club operators attach an identifying sticker with a QR code to each piece of equipment. If a problem arises with a machine, members or an employee can simply scan the sticker, and management is immediately made aware of the problem. Staff can also scan each piece of equipment as it is cleaned, ensuring that maintenance for that unit is up to date. SkuVault's software platform allows centralized visibility of the condition and location of all equipment across all locations.
Towel Tracker
As the name suggests, Towel Tracker allows for the easy tracking of towels. Gym members can scan their member ID to access clean towels from the machine. Each towel has an embedded trackable RFID chip that automatically recognizes when the towel is returned. The company says the system virtually eliminates towel theft, while reducing labor costs to track towels. Operators can earn extra revenue by setting up monthly towel subscriptions for their members, and tighten their towel budgets by charging for missing towels. Operators have the option of buying or renting Towel Tracker machines.