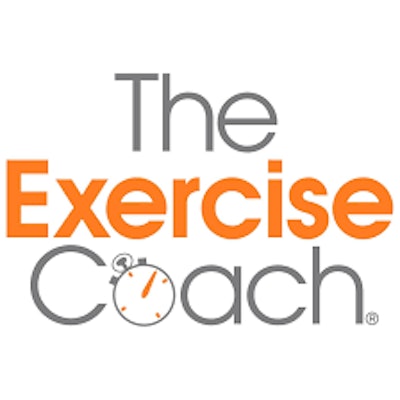 The Exercise Coach, a newly opened fitness studio in Henrico County, Va., is harnessing that power of artificial intelligence with the goal of giving clients an efficient and effective workout.
As reported by the Richmond Times-Dispatch, married couple India and Eric Morgan opened the smart fitness studio last month, and classes have been filling up. The Exercise Coach is part of an international franchise, and is touted as the first AI-enabled studio in the state.
According to Sean Jones of the Times-Dispatch, The Exercise Coach uses bioadaptive robotic exercise equipment that's calibrated specifically to someone's fitness levels. The computerized machines modify their difficulty as the person progresses in strength and stamina.
"We are the right intensity for you because the machines are adapting to your strength level and physical abilities," India Morgan told the Times-Dispath. "Even though, yes, it's going to be a challenging workout, the goal is to progressively overload your muscles so you're constantly building strength. It's going to be something that you're capable of doing because it's curated to you."
The franchise's smart equipment comes from Illinois-based manufacturer Exerbotics. Its fitness instructors conduct one-on-one sessions or classes with a maximum of four participants. The company markets claims it can give users the results they need in just two 20-minute workouts per week, Each session includes seven exercises, including strength training designed to take users to their maximum muscle fatigue levels, followed by one to three minutes of intense cardio. A 48-hour break is recommended between sessions to aid recovery.
The robotic equipment provides lower stress on joints and ligaments while still delivering an intense workout.
"[Forty-plus] is our clientele. Their focus is overall health," Eric Morgan said. "They have generally failed at a lot of different exercises or have been discouraged by a bunch of different exercises. Plus, it's just simple. It's to their abilities and it's private, so you don't have to go to a gym setting with a bunch of people."
Prior to opening their studio, the Morgans tried some of the workouts and liked the data they saw, Jones reported. Now open for seven weeks, with sessions priced between $25 and $50, clients are starting to see results, too.
"We can look back at their progress six, seven weeks and say, 'Okay, this is actually working for them,'" India Morgan said. "That is cool. We knew it worked for us; we've been doing it ourselves, but it's cool to see it work for other people."