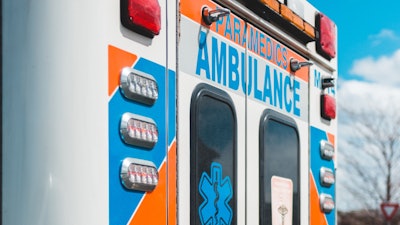 File Photo/Unsplash
A woman who collapsed at a gym in New Jersey was saved by the quick response from bystanders.
The incident happened April 24 at the Muscle Mill in Milltown, where gym member Fran Zatz suddenly passed out after stepping off a treadmill, WABC-TV reported.
Also working out in the gym that day were a police officer and a nurse. The officer was next to Zatz and saw her go down. He jumped to her aid right away, along with nurse practitioner Melissa Lezark, who knew CPR.
"Initially she was breathing, and then she just stopped breathing," Lezark told WABC-TV. "So I did 30 compressions and two breaths, and it was about four rounds of CPR before she began breathing on her own and became conscious."
Lezark told the news station that coming to the gym that day was a lucky happenstance, as she had worked a 24-hour shift beforehand and typically doesn't work out after those long shifts.
"The chances of me coming to the gym after a 24-hour shift are very slim, especially right after a 24-hour shift," Lezark said.
"It really is an awe moment, you know you sit there and you really wonder and think about how precious life is," gym owner Michele Rockwell said.