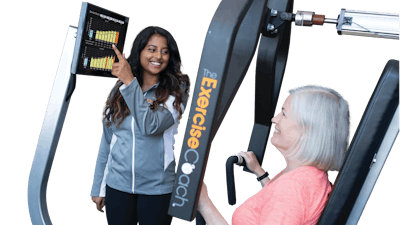 Earnestine Foster is not just a survivor, she's a thriver. She's earned that distinction after a bout with COVID in the early period of the coronavirus pandemic in the United States.
For more than a month, things did not look good for Foster. She was hospitalized in March 2020 after her son found her on her floor, sick, saying she needed to go to the hospital. It's hard to remember much after that, she says.
"I remember them taking me back [in the emergency room], but after that, I really don't remember the whole scenario," Foster, 63, of Merrillville, Ind., says. Diagnosed with COVID, she slipped into a coma and was put on a ventilator for weeks. "The doctors actually wanted to take me off of the ventilator, but my son would not let them. I was almost out of here. I guess at that particular time, the doctors felt like I wasn't progressing, I wasn't doing better." She woke up in the hospital about 30 days later, not knowing how sick she had been. But then there was more bad news. While she was in the coma fighting the virus, her circulation was affected, particularly to her left foot.
Log in to view the full article