Check out these products as seen in the May 2020 issue.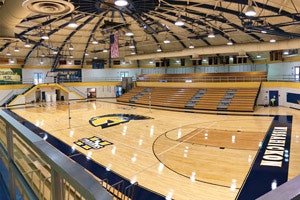 Aacer Sports Flooring
Aacer Sports Flooring, a Maple Flooring Manufacturers Association-certified mill, is an innovative manufacturer of high-performance hardwood flooring and sub-flooring systems for the sports industry. From yoga studios to high-intensity college sports, Aacer has a system to meet any surfacing need. Aacer's flooring receives high marks for vibration reduction, shock absorption, resiliency, moisture resistance and dead-spot elimination. Aacer prides itself on delivering products that are consistent and of high quality, which ultimately allows for easy installation.
www.aacerflooring.com
(877) 582-1181
---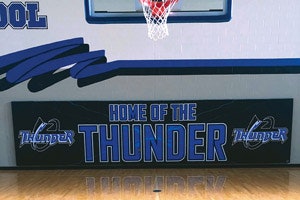 Bison Inc.
With many schools empty due to virtual learning, Bison has been receiving regular inquiries for wall and safety padding projects. The company, which decided to roll back pricing for its most popular wall padding options, can offer lead times as short as two weeks ahead of the back-to-school rush. Bison is also offering a Free Facility Safety Checklist with important reminders regarding facility inspections and safety. Bison is happy to offer advice on budgeting and sports equipment planning.
www.bisoninc.com/facility-safety/
(800) 247-7668
---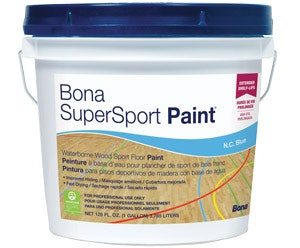 Bona US
Bona SuperSport Paint® is a fast-drying, water-based gameline paint manufactured specifically for use with Bona's waterborne and oil-modified sealers and finishes. Bona's domestically sourced pigments allow for an 18-month shelf life and offer improved hiding. With 17 vibrant colors to choose from, there is an unlimited possibility of custom colors that can be used to create a unique, creative design. Bona SuperSport Paint is GREENGUARD Gold-certified for indoor air quality, which makes it safe for employees, students and staff.
www.bona.com
(800) 872-5515
---
RELATED: Find more solutions for your facility in the Buyers Guide
---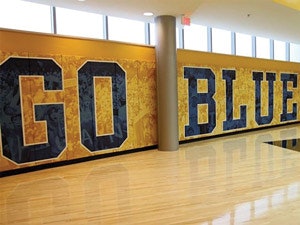 Keystone Purchasing Network
Indoor padding by Sportsfield Specialties provides safety for athletes engaging in indoor activities. These fire-rated, sewn and wood-backed pads are available in multiple mounting options and with custom high-resolution graphics or a number of standard vinyl colors. Sportsfield Specialties is an approved vendor of the Keystone Purchasing Network, a national cooperative purchasing program. Contracts are competitively bid so there is no need to duplicate the bid process. Eligible schools and agencies can join KPM at no cost and with no obligation to purchase.
www.thekpn.org
(570) 523-1155
---
Mondo
Mondo Advance is a durable, high-performance gymnasium and multipurpose resilient surface that exceeds coefficient-of-friction standards for improved athletic performance — making it perfect for basketball and volleyball. Environmentally friendly Mondo Advance flooring can withstand static and rolling loads from bleachers and chairs. The flooring is easy to maintain, fire resistant, and includes antibacterial and antimicrobial agents throughout. The vulcanized rubber will not break down or compress over time. It is 100 percent recyclable and GREENGUARD Gold-certified.
www.mondoworldwide.com
(800) 361-3747
---
RELATED: Gymnasium Flooring Market Remains Amid Sports Shutdown
---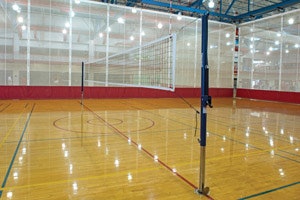 Spalding
Spalding's LTE Steel Volleyball System has the strength of steel but the weight of aluminum. The system weights 34 percent less than other volleyball systems, making it much easier to set up and take down. Due to the spring-loaded outer telescoping technology, users will notice more stability and less deflection during play.
www.spaldingequipment.com
(800) 435-3865
---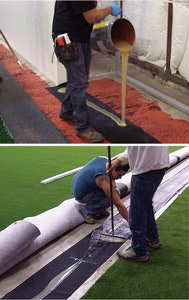 Synthetic Surfaces Inc.
NORDOT® solvent-based adhesives make it easy to install indoor synthetic turf athletic fields and other recreational and aquatics surfaces. These one-part, user-friendly urethanes are ready to go and can be applied with little effort by trowel, glue box, squeegee, roller or airless spray. They are well known for their high green strength (grab), superior water resistance and long-term durability. These two indoor sports field installation photos show NORDOT® Adhesive being easily poured and applied to seam tape with a stand-up squeegee.
www.nordot.com
(908) 233-6803
---
These products originally appeared in the May 2020 issue of Athletic Business, a free magazine for professionals in the athletic, fitness and recreation industry. Click here to subscribe.