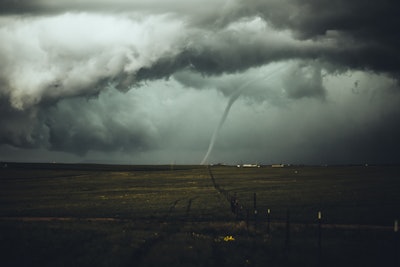 A tornado that tore through North Texas on Monday ripped the roof off a Jacksboro Independent School District high school gymnasium.
A video posted to Instagram shows a large hole in the roof of the facility, and debris scattered on the court. Light fixtures, ripped banners and wires are seen hanging from the roof.
"It brought tears to my eyes," high school principal Starla Sanders told WFAA-TV in Dallas.
Students, faculty and staff were in storm shelters when the tornado passed through the town.
A cafeteria, the school's football stadium and the agriculture building were also damaged.