Check out these products as seen in the May 2022 issue.
Formetco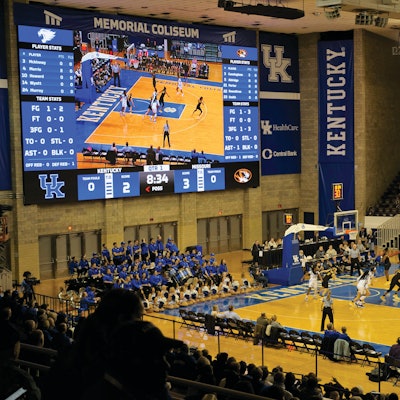 The Formetco FSI product line is an ideal solution for indoor LED scoreboard and video board applications. FSI is available in multiple pixel pitches, from 4.8 millimeters down to 1.6 mm, and can be installed in a wide range of sizes and configurations. As with all Formetco LED video screens, the FSI product does not have any fans, operates without generating any noise, has a five-year parts warranty and is supported by a service center that operates seven days a week.

www.formetcosports.com
[email protected]
(833) 533-7267
---
Dr. Dish Basketball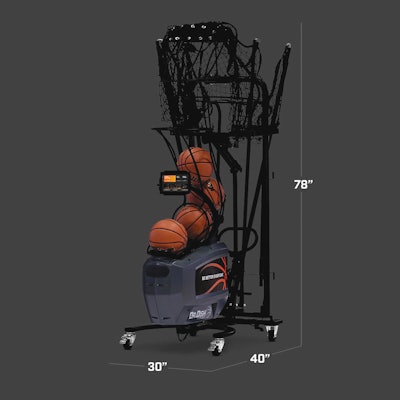 The Dr. Dish FCLTY machine is the perfect solution for building a business. Designed specifically for facilities, the FCLTY features an 8-inch touchscreen, leaderboard capabilities, multiplayer stat tracking and remote casting, allowing customers to develop their skills faster than ever before. The FCLTY machine is now available with low-cost leasing options.

drdishbasketball.com/facilities
[email protected]
(888) 887-7453
---
Mondo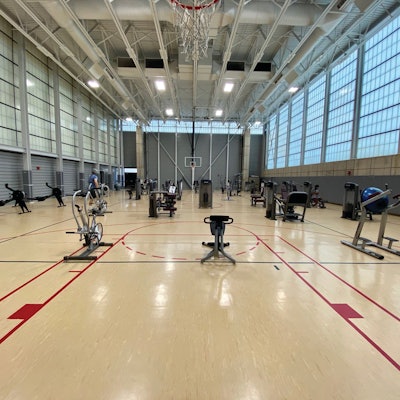 Mondo Advance is a durable, high-performance gymnasium and multipurpose resilient surface that exceeds coefficient-of-friction standards for improved athletic performance — making it perfect for basketball and volleyball. Environmentally friendly Mondo Advance flooring can withstand static and rolling loads from bleachers and chairs. The flooring is easy to maintain, fire resistant, and includes antibacterial and antimicrobial agents throughout. The vulcanized rubber will not break down or compress over time. It is 100 percent recyclable and GREENGUARD Gold-certified.

www.mondoworldwide.com
[email protected]
(800) 361-3747
---
Bona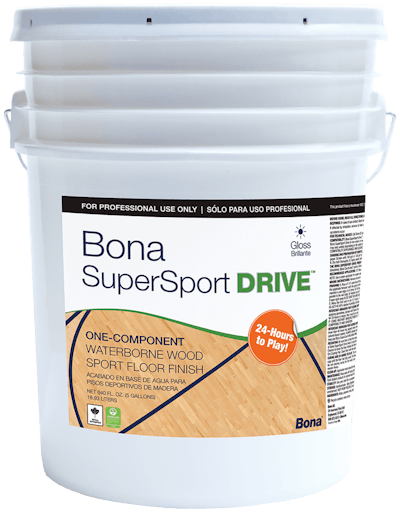 Bona SuperSport DRIVE® is a one-component finish with the superior features of a premium two-component finishing system. It provides a tough, urethane finish with good build. Bona SuperSport DRIVE is highly durable with a vibrant gloss sheen, is safe for the environment and is ready for play in just 24 hours.
www.bona.com
[email protected]
(800) 872-5515
---
Aacer Sports Flooring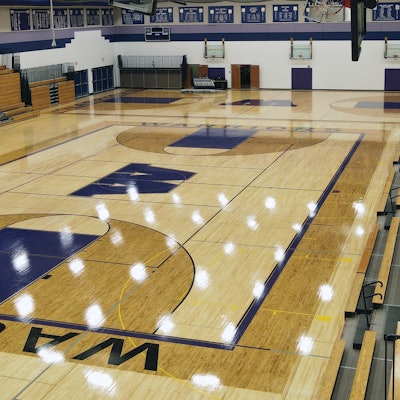 Aacer Sports Flooring, an MFMA-certified mill, is a leading manufacturer of high-performance hardwood flooring and subfloor systems for the sports and recreational industry. Aacer's floor systems encompass all ages and levels of play worldwide. The company's experience and knowledge of the market allows it to provide unique and standard hardwood athletic floor installations.
aacerflooring.com
[email protected]
(877) 582-1181
---
Keystone Purchasing Network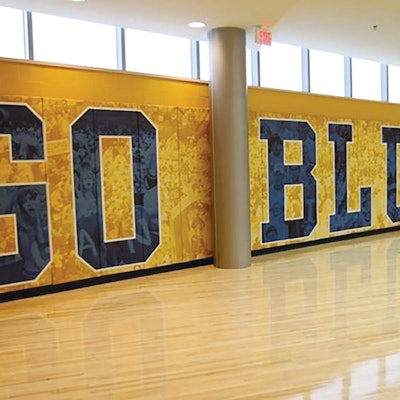 Indoor padding by Sportsfield Specialties provides safety for athletes engaging in indoor activities. Fire-rated sewn or wood-backed pads are available with several mounting options. Various standard vinyl colors are available, and adding custom high-resolution graphics further displays team spirit. Custom digitally printed graphics are available upon request. Sportsfield Specialties is an approved vendor of the Keystone Purchasing Network, a national cooperative purchasing program. Contracts are competitively bid and awarded.

www.theKPN.org
[email protected]
(888) 490-3182
---
Abacus Sports Installations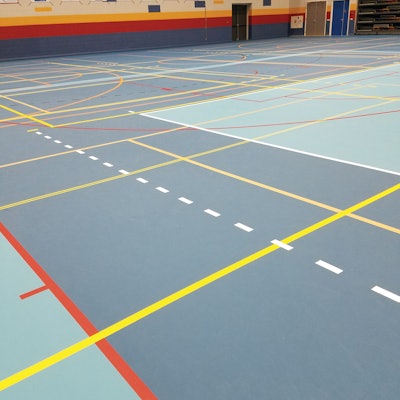 Abacus Sports, a leader in sports surfaces, has installed gym and weight room flooring for decades, and was involved in the conception and invention of the inlaid platform. Athletes need to train on the best surfaces to perform their best. Through experience and expertise, Abacus supports athletes by giving them surfaces to train on that promote wellbeing, strength and injury-free status.

www.abacussports.com
[email protected]
(800) 821-4557
---
Gym Floor Inspectors LLC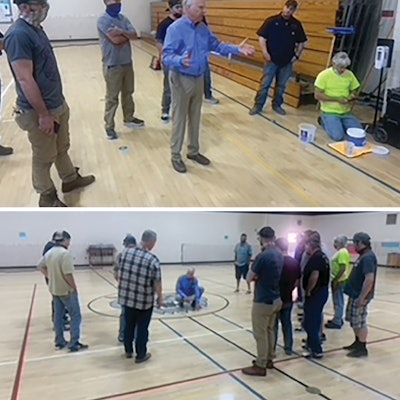 Gym Floor Inspectors offers a semi-annual flooring school to provide gym floor installers, architects, general contractors and school personnel the information necessary to successfully install wood gym floors. To be held next on Nov. 9-10, the school covers job documentation, including environmental conditions, slab moisture, and expansion and contraction of maple flooring. The school is taught by Floyd Shelton, who has been in the industry for 39 years, inventing seven patented gym floor systems while owning an installation company and a gym floor manufacturing company called Superior Floor Company.

www.gymfloorinspectors.com
[email protected]
(480) 361-5494
---
NORDOT® Adhesives by Synthetic Surfaces Inc.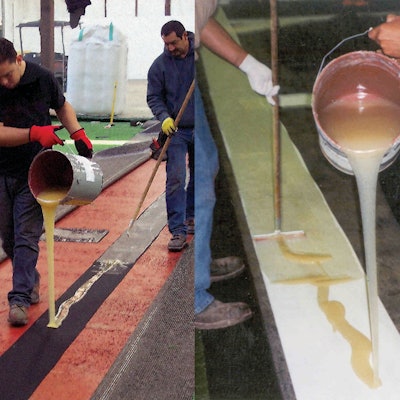 The NORDOT® "4-Series" Adhesives are a favorite of informed professionals for installing indoor sports turf, wood or padded gym flooring and other athletic, recreational and aquatic surfaces. These one-part, user-friendly, solvent-based urethanes have low odor, low VOC, and are easily applied by stand-up squeegee (shown below), trowel, glue box, or roller. NORDOT® Adhesives are highly regarded and trusted for their consistent performance, extraordinary "green strength" (grab), superior water-resistance and unrivaled long-term durability.
www.nordot.com
[email protected]
(908) 233-6803
---
Sprung Structures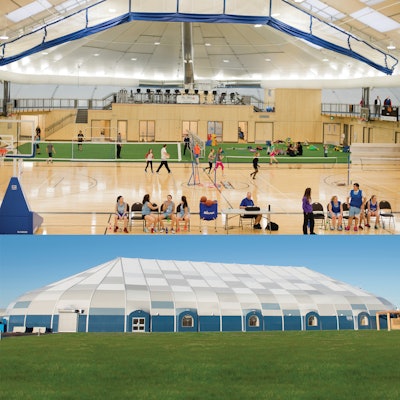 Sprung has achieved international recognition by providing innovative building solutions for thousands of applications in more than 90 countries worldwide. Sprung specializes in the manufacture and supply of engineered high-performance fabric buildings designed to provide immediate cost-effective solutions for gymnasiums, community pool enclosures, ice arenas and fitness centers. Structures measuring 30 to 160 feet wide by any length are available immediately from inventory, and complete insulation and exterior graphic packages are available.

www.sprung.com/gyms
[email protected]
(800) 661-1163