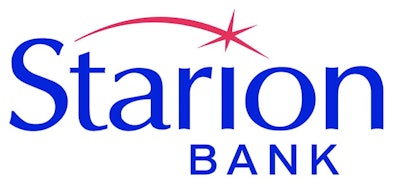 Starion Bank, founded in 1969 with current locations in North Dakota and Wisconsin, is paying $900,000 to secure 30-year naming rights for the gymnasium at the new Mandan (N.D.) High School.
As reported by The Morton County & Manden News, officials of the Bismark-based bank chain and Mandan Public Schools administrators announced the deal last week.
The Starion Bank Gymnasium will be the second athletics facility in Mandan to carry the Starion name. In 2017, the bank paid $750,000 for the naming rights to the Mandan Park District's Starion Sports Complex.
Voters in April 2021 approved the new high school, along with the district's seventh elementary school. The $95 million high school near the Starion Sports Complex in north Mandan is to open in the fall of 2024.
"We're thrilled to see the new school underway. This feels as exciting to us as the Starion Sports Complex," Starion Bismarck-Mandan market president Lee Weisbeck said. "We're proud to support Mandan Braves sports in any way we can, and we can't wait to see the new Starion Bank Gymnasium full of students, parents and fans."
The multifunctional gym will include a walking path and windows on the north end to allow for some natural light.
"This state-of-the-art facility will provide our student-athletes incredible opportunities and give our entire community a building that we will all be very proud of," Mandan athletic director Mark Weist said.