Check out these products as seen in the July|August 2021 issue.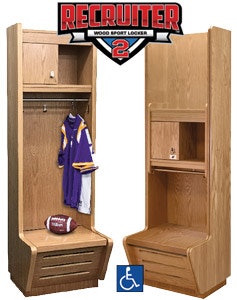 List Industries
List Industries' new Production Recruiter 2TM wood sport lockers and available ADA design combine high-quality components and accessories with the convenience of a pre-assembled ready-to-ship locker system. Made from furniture grade hardwood with a modern contour shape, the lockers offer a security box with soft-close hinges and three lock options. List Industries' 84-inch-tall and 24-inch-wide starter unit has a new ADA insert that lowers the security box, shelf, coat hooks and hang bar.
www.listindustries.com
stevetroyano@listindustries.com
(800) 776-1342
---
RELATED: How to Select a Team Locker System by Sport
---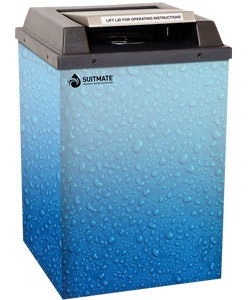 SUITMATE® by Extractor Corporation
The SUITMATE® Select program from Extractor Corporation allows users to customize the case of their SUITMATE Swimsuit Water Extractor. SUITMATE units can blend in or stand out, as users can customize to promote their brand, team, colors or design. The Select program provides all the benefits of the original SUITMATE, but also personalizes it for any facility.
www.suitmate.com/suitmate-select
info@suitmate.com
(800) 553-3353
---
RELATED: Find more solutions for your facility in the Buyers Guide
---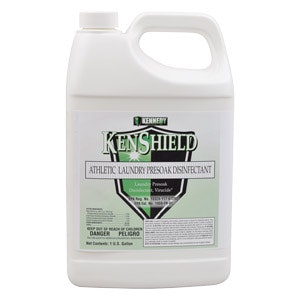 Kennedy Industries
Kennedy Industries' Kenshield Athletic Laundry Pre-Soak Disinfectant can be used as an antibacterial laundry additive, a bacteriostatic and a deodorizer on washable fabrics such as athletic apparel and clothing. EPA-approved for use against COVID-19 and effective at fighting MRSA and staph infections, Kenshield is ready to keep athletes safe. Without using fragrances or dyes, the product eliminates bad odors and germs found on wet and soiled laundry.
www.kennedyindustries.com
info@kennedyindustries.com
(215) 443-3313
---
These products originally appeared in the July|August 2021 issue of Athletic Business, a free magazine for professionals in the athletic, fitness and recreation industry. Click here to subscribe.