Check out these products as seen in the July|August 2022 issue.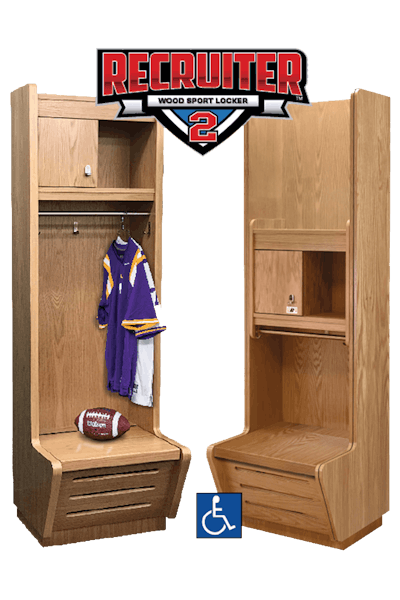 List Industries
List Industries' new Production Recruiter 2 wood sport lockers and ADA design combine high-quality components and accessories with the convenience of a pre-assembled, ready-to-ship locker system. Made from furniture-grade hardwood with a modern contour shape, the lockers offer a security box with soft-close hinges and three lock options. List Industries' 84-inch-tall and 24-inch-wide starter unit has a new ADA insert that lowers the security box, shelf, coat hooks and hang bar.
www.listindustries.com
[email protected]
(800) 776-1342
---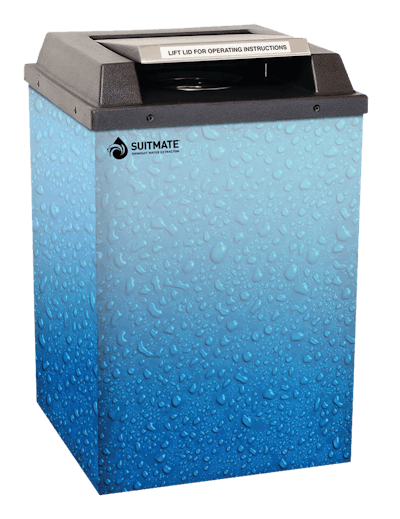 SUITMATE® by Extractor Corp.
The SUITMATE Select program from Extractor Corp. allows users to customize the case of their SUITMATE Swimsuit Water Extractor. SUITMATE units can blend in or stand out, as users can customize to promote their brand, team, colors or design. The Select program provides all the benefits of the original SUITMATE, but also personalizes it for any facility.
www.suitmate.com/suitmate-select
[email protected]
(800) 553-3353
---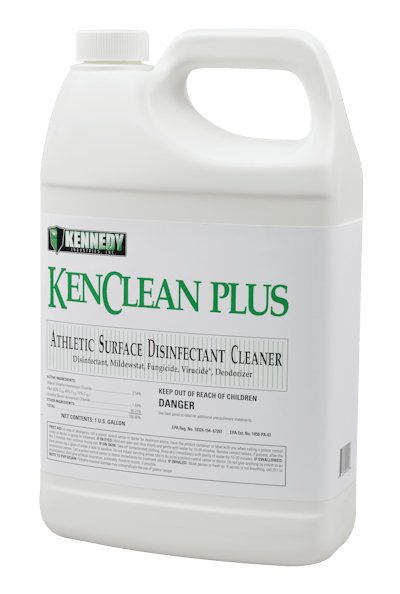 Kennedy Industries
Kennedy Industries' KenClean Plus is one of the top disinfectant products used in athletic facilities nationwide. KenClean Plus Athletic Surface Disinfectant Cleaner kills the germs athletes need killed: MRSA, ringworm, AIDS, herpes simplex, staph, strep, hepatitis B and C, and many more. KenClean Plus can be used to clean and disinfect most hard, nonporous athletic surfaces such as mats, walls, headgear and shoe soles. Two ounces of concentrate makes one gallon of disinfectant.
www.kennedyindustries.com
[email protected]
(215) 443-3313
---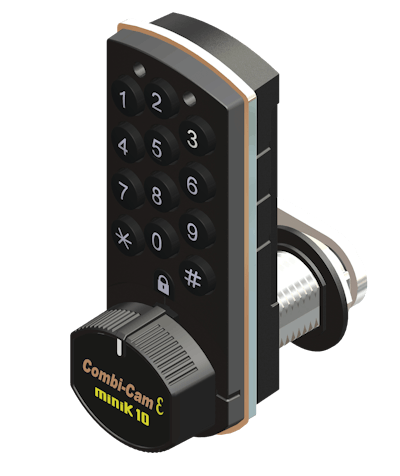 FJM Security
The Combi-Cam E provides an eco-friendly, compact electronic solution for lockers, medical carts, cabinets and more. They are ideal for gyms, schools, hospitals and wherever storage security is needed. There are no expensive keys to lose and less-frequent battery changes. The Combi-Cam E retrofits standard keyed cam locks, has a long battery life of up to 10 years, and offers a one-time use mode as well as a locker mode. It meets IP-55 standards for humidity. An RFID version also is available.
www.fjmsecurity.com
[email protected]
(800) 654-1786