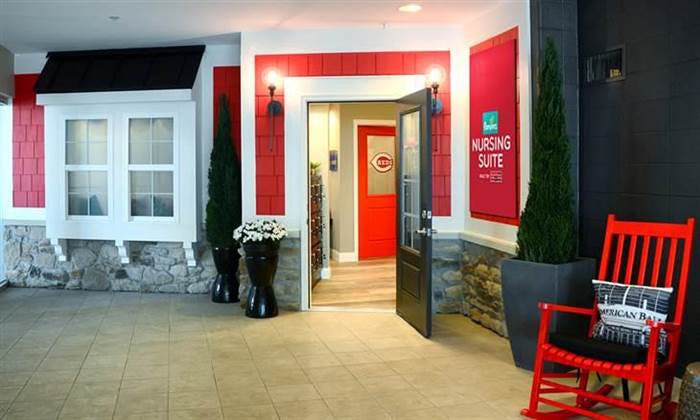 During the offseason, the Cincinnati Reds made an addition to their stadium, the Great American Ballpark, that they hope will be a hit with moms who attend the game with their babies. 
After Reds executive Phil Castellini heard that many moms watching games at the stadium asked for a quiet and private place to feed and take care of their babies at the park, the team partnered with Pampers and local homebuilder Fischer Homes to create a suite that fit their needs. 
According to Reds spokesman Michael Anderson, the Great American Ballpark is thought to be the first stadium that provides a suite "exclusively as a quiet place for moms to feed and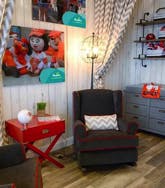 care for their babies." 
Fischer Homes architectural designer Amy Hucke said that the design of the nursery, also known as the Pampers Nursing Suite, was made after talking to moms about what amenities and features they wanted in the suite. "Moms are looking for places to nurse, a secluded area to pump, a comfortable diaper changing area, and a place to store her things."
Anderson mentioned that the suite features "five comfortable gliders…a private restroom, a kitchenette with a sink, ice and refrigeration…and a flat-screen TV so mom doesn't miss any of the game."
The Pampers Nursing Suite was ready for use for the Reds' home opener on April 6. 
RELATED: Feeding Frenzy