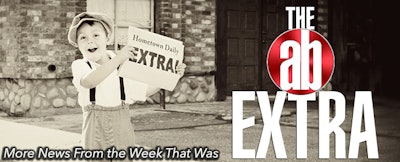 In this week's AB Extra, you'll find news about PED testing at e-sport competitions, a cooling mask for athletes designed by Nike and a mouth guard made by a former NFL player that gives real time data on players' hydration and heat levels.
---
Athletes to Be Tested for PEDs… at E-Sports Events

The world's largest e-sport organization, the Electronic Sports League (ESL), is partnering with anti-doping authorities to crack down on performance enhancing drug use during e-sport competitions.
Adderall is the apparent drug of choice for many e-sport competitors. The stimulant, which requires a prescription to obtain, is typically reserved for those with narcolepsy or attention deficit hyperactivity disorder, but can also be used as a means of boosting concentration. The drug is popular among college students looking to pull all-nighters before exams.
The ESL rulebook states, "to play a match, be it online or offline, under the influence of any drugs, alcohol, or other performance enhancers is strictly prohibited, and may be punished with exclusion from the ESL One."
Focus on use of the drug in e-sports came to a high when a popular competitor, Kory Friesen, mentioned it during an interview. He was speaking about the chaotic communications between his team members during a recent competition when he said, "I don't even care, we were all on Adderall, I don't even give a f*ck, like it's pretty obvious."
The organization recently teamed up with Germany's anti-doping agency to make drug-use policies in preparation for an e-sports tournament taking place in the country next month. All participants will be subjected to PED skin tests in an effort to detect those using the drug.
The ESL will also consult with the World Anti-Doping Agency to create similar approaches for regions throughout the world.
---
Nike Develops Cooling Mask for Athletes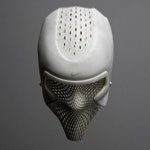 The face is two to five times more sensitive than any other part of the body, and Nike is taking advantage of this with a new cooling mask, designed to help athletes recover after physical activity.
The idea was inspired by decathlon athlete Ashton Eaton who feels he is able to perform better after pouring a cold bottle of water over his head.
"After asking questions about current recovery techniques, the conversation prompted me to ask myself: why does it feel good, after running, to pour a bottle of water over your head? I don't know the physiological answer, but the fact that it does feel better makes me perform better," Eaton said.
He worked with the Nike apparel innovation team to design the mask, which is made to retain cool water without leaking while keeping the cold portions in place over the head and face and maintaining a secure fit.
Nike is working on several designs of the mask for various sports and expects to perfect the idea in time for elite track and field competitions that will be occurring in the next 18 months.
---
N.Y. Mets Find Baby Raccoon in Clubhouse Weight Room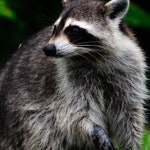 The New York Mets arrived at Citi Field on Sunday focused on their upcoming game with the Los Angeles Dodgers. They got a wild surprise when they entered the clubhouse weight room to find a raccoon wandering around the premises.
According to Mets reliever Bobby Parnell, the raccoon was a baby, and it was docile and cooperative.
The Mets apparently had a cage on hand and easily got the raccoon into the cage.
According to the team, the raccoon was safely released back into the wild.
This was not the first time a wild animal has been in the Mets' clubhouse. In 2012, then-Mets closer Frank Francisco called the Yankees "chickens", fellow reliever Tim Byrdak purchased a live chicken in Chinatown and let it loose in the clubhouse. The team named the bird Little Jerry Seinfeld.
Little Jerry Seinfeld was eventually given to a sanctuary in Watkins Glen, New York.
---
Coming to an NFL Stadium Near You… Interactive Restroom Trailers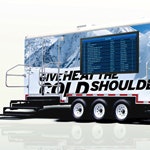 Those who attended the soccer match between Barcelona and Chelsea at FedEx Field, home of the Washington Redskins, had the opportunity to experience cutting edge digital interactive restroom trailers designed by Tailgating Sports Marketing, LLC.
The portable restrooms will be at 11 sold out events at the stadium throughout 2015 and are an upgrade from your typical portable restrooms. These units include premium design materials, flushing toilets, hot and cold water hand wash, baby changing stations and other amenities.
In addition to these features, fans using these facilities will be able to utilize leading edge technology to stay in touch with the game during a restroom break. There will also be other interactive media such as men's Aim & Shoot games, extensive media screens, and mobile device games. The exterior of the trailers will feature an ultra-widescreen, live satellite media display so fans don't miss any action from the game.
The interactive restroom trailers have also been offered to several other venues for the 2015 season.
---
Smart Mouthguard Measures Hydration Levels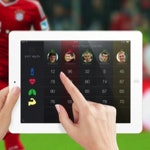 A retired Super Bowl champion has designed a mouth guard that tracks players' hydration, respiration, circulation and exertion levels in real time to keep them safe and excelling in the summer heat.
The SMRT Mouth, created by Mike Robinson, uses sensors to collect real-time data from inside the player's mouth, then sends it to tablets that coaches, parents and team physicians can monitor from the sidelines.
The device is intended for a variety of athletes including football, soccer or track and field to name a few and is meant for use by anyone from young children to professionals.
Thanks to a crowd-funding campaign, SMRT Mouth is expected to launch at next year's Consumer Electronics Show for $159. While that's a high price for a mouth guard, the technology is capable of saving lives.
According to the CDC, heat-related injuries are the leading cause of death and disability in high school athletes. Football players are especially susceptible to heat-related injuries due to their heavy gear and since 1995, 55 football players have died due to heat. Of those 55 deaths, 42 were middle school and high school aged players.
The device allows coaches, parents or doctors to know when a player has reached their limit and needs to take a break to avoid overheating.
---
IndyCar Driver to Wear OSU Replica Helmet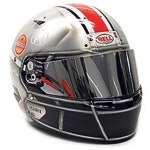 IndyCar driver Graham Rahal has been an Ohio State fan for as long as he can remember. Now, Rahal will have the chance to wear an Ohio State replica helmet during his race at the Honda Indy 200, which takes place this weekend at the Mid-Ohio Sports Car Course.
The helmet was done by designed Austin Polen with help from Mark Pantoni, the Ohio State football director of personnel.
Rahal hopes the helmet gives him some inspiration from the Buckeyes, who won the college football championship this past year.
"I had this concept that, with Ohio State having won the national championship and us being in the championship battle here, it would be fun to come home and do something I haven't done before," Rahal said. "This thing, it is very accurate."
The helmet has the number 15 on it, Rahal's car number, and also bears the number 18, which is the number of standout Ohio State running back Ezekiel Elliott. It also features 18 Buckeye leaves, which represent Rahal's 18 podium finishes as an IndyCar driver.
"Hopefully, we can add another one of those this weekend," he said. "Of course, I had to keep certain sponsors' logos on there because they just have to be there, but all in all, it's really cool."
---
Mascots Get in to Character at Bootcamp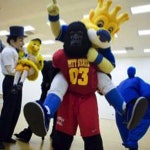 Being a mascot for a sports team isn't as easy as some may think. According to mascot trainer David Raymond, internal preparation is key and he helps those who perform as mascots learn this at the Washburn University Mascot Bootcamp.
Raymond used to perform as the Phillie Phanatic and now operates a mascot consulting company in Pennsylvania. During the bootcamp, Raymond took the mascots through the basics of safety, nonverbal communication and dance, and encouraged them to explore their mascot's inner lives.
For example, a gorilla that deeply fears conflict is more interesting than one that doesn't have any flaws, says Raymond.
"Well, who is this gorilla? Why did he come here? What does this gorilla love? What does this gorilla hate?" Raymond gave some ideas for character development. "If you've got a great story that has some drama and conflict and a flawed character, you're on your way."
There were 12 mascots who competed in the bootcamp this year and Raymond hopes to add a higher level program in the coming years.
---
Check out the AB Extra from previous weeks:
July 24
July 17
July 10