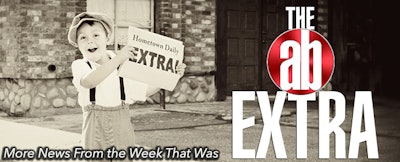 Featured in this week's AB Extra is news about an accidental addition to the ACC Football Media Guide, a creative way to dry out the L.A. Angels' field and a gym especially for dogs.
---
A Cry for Help Buried in the ACC Media Guide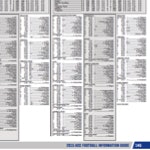 Someone in the ACC is seemingly unhappy about something to do with its media guide.
The ACC Football Media Guide was released on Monday and on page 145 beneath Wake Forest's 2014 game results reads the phrase, "F--- this s---."
Different media sources have speculated as to why such a message would appear. Some say maybe it's a response to Wake Forest's less-than-stellar season. Another detailed his experiences with media guides, saying just reading them turned his "brain to mush" and he sympathized with whoever had to actually write one.
It's not known who wrote the message in the media guide, but the ACC has since removed it and released a statement regarding it.
"We sincerely apologize for the offensive error in the media guide. It has been appropriately updated," the ACC said.
---
International Special Olympics Spend Night in LA Gym After Transportation Delays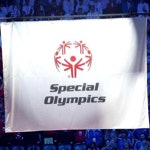 Special Olympians arriving in California on Tuesday for the 2015 World Summer Games had to make the best of a bad situation when transportation delays stopped them from getting to their host cities. This resulted in about 1,500 athletes having to sleep on the gymnasium floor at Loyola Marymount University for the night.
Athletes from the Cayman Islands, Kenya, Norway, Mexico, Norway and Venezuela were those affected by the delays when they arrived in Los Angeles. Despite being tired from a long day of travel, Kenyan swim coach Collins Marigiri told Fox News, "It really wasn't bad... The athletes didn't have any problems."
According to Marigiri, "They had food. They had water. They had a place to sleep. There were no medical issues."
Some of the athletes played board games and took advantage of the opportunity to meet athletes from other countries. At one point, a conga line was formed. The Red Cross provided bedding for the athletes and all were able to leave for their host cities on Wednesday.
The Opening Ceremony for the Games takes place on Saturday.
---
Controversy Over New Lululemon Beer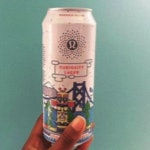 Yoga apparel company Lululemon has another PR snafu on their hands after announcing the release of a Lululemon branded beer with a cartoon totem pole on the can.
The company posted a picture of the beer can on Instagram last week and immediately drew backlash with some saying the cartoon was insensitive to Indigenous people. Some also questioned whether producing a beer was the right choice for a yoga company.
One Instagram user commented on the photo saying, "The 'totem pole' is cultural appropriation and incredibly offensive."
The beer, called Curiosity Lager, is limited edition and only 88,000 cans will be produced in conjunction with the 2015 SeaWheeze Sunset Festival and Half Marathon in August in Vancouver. It will also be able to be purchased in some liquor stores across Canada.
---
L.A. Angels Use Helicopter to Dry Rain-Soaked Field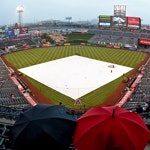 For the first time since 1995, the Los Angeles Angels had a game rained out. The rain soaked the field, forcing the team to take some creative measures to get the field in playing condition for the next day.
The organization deployed a helicopter to fly over the field to dry it in time for the Angel's double header against the Boston Red Sox on Monday.
Despite being a little over-the-top, the field was dry by the time the game needed to start and the teams began play at 2 pm PT.
---
A Gym for Dogs... With a Pool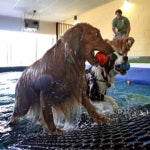 Dogs in Tucson, Arizona don't just have to hit the pavement anymore to get in their exercise. Now, they can become a member at A Loyal Companion, a rec center just for dogs, to get in their workout.
They can hit the pool to get some cardio or climb on inflatables to improve strength and balance. If they need some down time, the dogs can get a massage or reiki treatments or if they're looking to learn, there are options to enroll in obedience classes or therapy dog training.
Gym owner Kate Titus says A Loyal Companion is a great way for dogs to get exercise because many times, people don't walk fast enough for dogs to get enough of a cardio workout. She says her gym not only gives dogs a different way to exercise that's more complete, but it also allows for a nice bonding opportunity between dogs and their owners.
Currently, A Loyal Companion has about 50 to 60 members and dues start at $29 per month.
---
Check out the AB Extra from previous weeks:
July 17
July 10
June 26