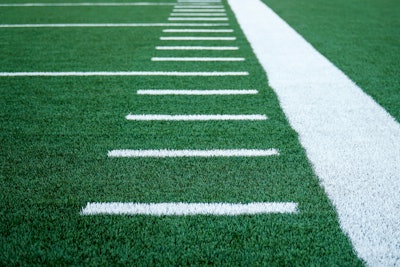 Mats that cover the cords along the sideline were nowhere to be seen during Sunday's night contest between the Chargers and Chiefs at SoFi Stadium.
The absence of the mats comes after Broncos linebacker Aaron Patrick tripped and fell on the mats, tearing his ACL during an Oct. 17 game at the stadium.
As a result of the injury, Patrick sued the the NFL, ESPN, the Chargers and the Rams, alleging negligence in the placement of mats that cover cords and cables to the feed for the league's replay monitor. Patrick claims his foot rolled on one of the mats as he tried to avoid colliding with the NFL's "green hat" TV liaison on the sidelines.
Patrick sued for unspecified damages, including lost bonuses and future earning potential.
Related: Broncos Linebacker Sues ESPN, NFL Over Sideline Injury
While Sundays game was an NBC broadcast and not carried by ESPN, TMZ noted that the cords and cables were either covered in a different way, or carried by officials.
Patrick's attorney, William M. Berman of Berman & Riedel, told TMZ Sports he and his client still aren't happy with the changes.
"The guys holding the cables/wires were still in too close proximity to the field, creating what we believe to still be a very dangerous condition," Berman said. "It's about player safety. It's for the betterment of the game."