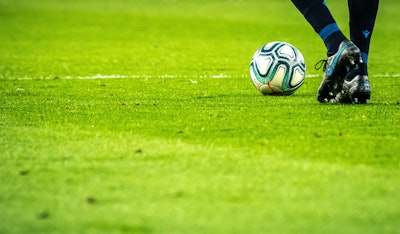 A $45 million downtown Milwaukee soccer stadium that would house a professional minor league team would get $9.3 million in state funding under a new $3.8 billion budget proposal from Gov. Tony Evers.
As reported by Tom Daykin of the Milwaukee Journal-Sentinel, the 8,000-seat stadium would be part of an 11-acre hospitality and entertainment development. The stadium would house a professional soccer team, as well as Marquette University's men's and women's soccer and lacrosse teams. The facility also would host community events, recreational programs and other athletic uses. A professional women's soccer could call the venue home at a future date, according to the budget proposal.
"It will likely draw attention from opponents who object to state tax dollars being spent on professional sports facilities — similar to opposition to the $290 million for American Family Field's long-term renovations in Evers' 2023-25 operating budget that totals $103.8 billion," Daykin wrote. "Both budget plans from Evers, a Democrat, need approval from Republicans who control the Legislature."
Related: Wisconsin Governor Proposes $300M to Repair Brewers' Stadium
The proposal says the new entertainment district would redevelop a long-vacant site "into a thriving destination to serve visitors and locals alike, with activities for both a day and nighttime economy," with an estimated 35 percent of visitors coming from outside Milwaukee and 10 percent of visitors coming from outside Wisconsin.
It also says stadium construction would create hundreds of jobs, and once open, the venue would generate spending by tourists as well as hotel room and sales tax revenues, without specifying those estimated benefits, Daykin reported. The professional team would create an estimated 50 full-time and 250 part-time jobs, the proposal claims, with additional jobs created if Milwaukee also lands a women's professional soccer team.
Construction has yet to begin on the district's planned 3,500-seat indoor concert venue and nine-story, 140-room hotel, Daykin reported.
Area business owner Jim Kacmarcik, the individual behind the push to bring professional soccer to Milwaukee, has invested in other sports and entertainment businesses, including serving as lead owner of Forward Madison FC, Madison's USL League One franchise.