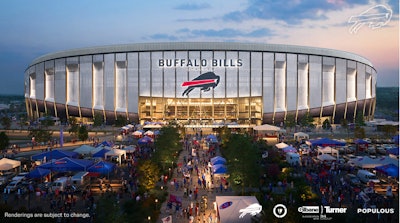 Courtesy of Buffalo Bills
New renderings of the planned Buffalo Bills stadium were released Monday.
The new stadium, expected in 2026, will replace Highmark Stadium. The multiyear construction plan calls for the new stadium to be built across the street from the current one on Abbott Road in Orchard Park.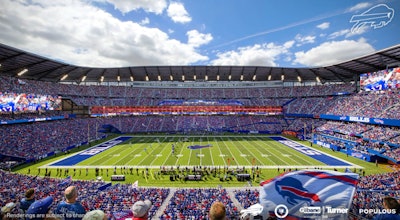 The stadium is estimated to cost about $1.4 billion and expected to begin later this year and be ready in 2026.
Related: Agreement Reached for New Bills Stadium in Buffalo
Related: Buffalo Bills Release Renderings for New $1.4B Stadium
As reported by WIVB-TV, the new stadium cost is expected to be split between the Bills, Erie County and the state:
Buffalo Bills: $550 million
Erie County: $250 million
New York State: $600 million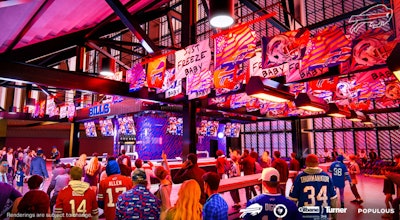 According to a news release from the Bills on Monday, the stadium will celebrate Bills fans' passion for the team.
"The Bills Mafia's influence on the game is undeniable — and we want that passion to swell throughout the stadium," the release said. "These visuals reflect early conceptual thinking on how the Bills brand and fan culture may be represented."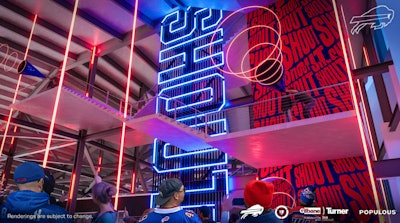 The Bills, in conjunction with Legends and global design firm Populous, previously said in October that the exterior design highlights the team's desire for a visual identity that reflects some of the historical architecture of Buffalo, while also delivering a future-forward appearance.
See more renderings at buffalobills.com.