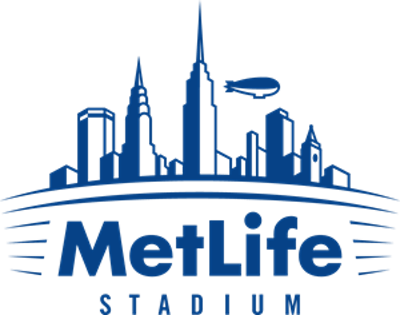 First, a former Packers teammate blamed the turf, then current Jets teammates piled on, but New York coach Robert Saleh said Tuesday that the nature of Aaron Rodgers' season-ending achilles injury is reason enough to conclude that the MetLife Stadium field was not a factor.
"No. If it was a non-contact injury, I think that'd be something to discuss, obviously," Saleh said, as reported by NBC Sports. "But I think that was trauma-induced."
MetLife Stadium, which was hosting its fourth major event in five days, including Monday night's Jets game against the Buffalo Bills and Sunday night's Giants game against the Dallas Cowboys, received a new turf installation this off-season amid a history of complaints about the venue's playing surface.
On Monday, Rodgers' former Green Bay Packers teammate, protector at left tackle and friend David Bakhtiari expressed his displeasure with the NFL for not using grass fields in all of its stadiums with a post on the platform X shortly after the injury occurred.
"Congrats NFL. How many more players have to get hurt on ARTIFICIAL TURF??! You care more about soccer players than us. You plan to remove all artificial turf for the World Cup coming up. So clearly it's feasible," Bakhtiari wrote, as reported by Sports Illustrated. "I'm sick of this... Do better!"
According to nj.com, MetLife Stadium will need to have a grass surface when it hosts World Cup games in 2026, and Giants owner John Mara said he is hopeful that at some point in the future, the home of the Giants and Jets will permanently be grass.
"We wanted the NFL to protect the players with grass fields, but the NFL is more worried about making money," current Jet and former Packer wide receiver Randall Cobb said, according to another SI report citingThe Athletic. "Profit over people, it's always been the case. I've never been a fan of turf. That's my stance."
Jets cornerback D.J. Reed added another post on X stating, "We need real grass for all our stadiums."
"They need to get real grass. That's trash," said Philadelphia Eagles cornerback Darius Slay. "That's that. For anybody to go down, I don't like anybody to go down, you know? Because we play this dangerous game, man, and everybody thinks we're superheroes but we're really not. We're just normal human beings that go out there and just try to go hard at work."
NFL executive Jeff Miller said at a press conference Tuesday that there were no statistical differences in injury data dating back to 2015 in terms of achilles' injuries suffered on natural grass compared to synthetic turf.