Maintaining a facility during busy events often requires plenty of trial and error.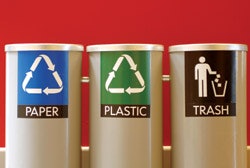 Back in 2004, when Mike Gallups opened American Sports Centers - an indoor basketball, volleyball and soccer facility in Anaheim, Calif. - he was more concerned about providing high-quality service to coaches, players and parents than he was about, say, making sure the restrooms never ran out of paper towels.
But five years later, Gallups has found that overall facility cleanliness is at least as important as good customer service. "People like me who get into this industry are not custodians," he says. "We don't have experience in that field."
Consequently, Gallups learned through trial and error about maintaining his facility - especially during tournament weekends, when hundreds of players travel hundreds of miles to invade his 150,000-square-foot building. Here are his top three suggestions for keeping up appearances.
1. Clean restrooms. A former education administrator, Gallups considers high school buildings an indoor sports complex's greatest competition. And lavatories with consistently pleasant environments can make the difference. "Moms will pay to have their kids play where there are clean bathrooms," he says. That's one reason why he employs two full-time restroom attendants (one male, one female) on event weekends to go back and forth between the building's two sets of restrooms. By the time one pair is cleaned, the other pair usually needs tidying up.
2. More trash cans. Within American Sports Centers, trash receptacles are strategically placed every 25 feet or so. "You just can't have enough of them," Gallups says. "Our place is populated by young people, and they're going to leave their bottle of water wherever it's convenient. If they look around and the nearest trash can is 15 feet away, they're just not going to make the effort. We have to make it easy for people to keep our facility clean." Better yet, position recycling containers next to trash receptacles with signs explaining which types of material go in each.
3. No carpeting. Since the day it opened, American Sports Centers has kept carpeting around playing-area perimeters. Gallups intended for it to aid in dirt removal before participants walk onto the courts - which it has. But it also has absorbed practically any type of spilled concessions item you can think of, giving it multiple shades of yuck. "Nothing stains carpets like soda," he says. "Even if you clean it up right away, you're going to lose the battle with soda on carpet, and it becomes unsightly." Gallups is building a new American Sports Centers facility nearby (slated to open in 2010), and not surprisingly, it will be carpet-free.