I'm a union guy. I supported Major League Baseball players during the completely unnecessary and ruinous 1994 lockout, and I have supported the NFL players during this year's completely unnecessary and potentially ruinous lockout.
Don't start complaining about all those multimillion-dollar salaries. The owners are the ones responsible for them, and anyway, it's a closed system. Either the billions in TV, licensing and ticket revenue goes to the athletes who we pay to see, or it goes to Jerry Jones. To put it another way, the players' portion of the loot (around 57 percent of revenues) is shared by the league's 1,700 elite athletes. The other 43 percent is shared by 32 of the fattest cats you've ever seen.
But I digress.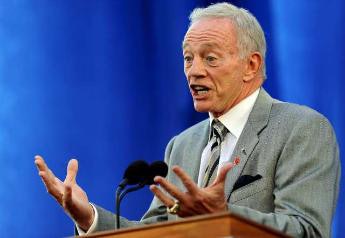 I do have one problem with the players. Does the money have to accrue to stupid athletes as well as to the smart ones?
Atlanta Falcons tight end Tony Gonzalez, a 14-year veteran who's made the Pro Bowl 11 times, made some news this week by going on Sports Talk Radio 610 in Houston and undercutting his fellow players, speaking highly of a potential rookie wage system.
"For a rookie to come in and make $60 to $70 million guaranteed, I say - and everybody can agree with that - is absolutely ridiculous," Gonzalez said. "They have not played a down on that field. You might as well take that money and give that to the veterans and maybe that solves some type of problem where we do give back a little bit to the ownership."
I guess I'm not everybody, because I can't agree with that. Beyond the nonsensical and self-serving notion that "taking that money and giving it to the veterans" somehow equates to "giving back a little bit to the ownership," nobody should ever have a cap put on what he or she can earn - not a rookie, not Tony Gonzalez, not even Jerry Jones. If Tony Gonzalez were a rookie, and someone thought highly enough of his potential to pay him $60 to $70 million guaranteed, then that's what a rookie Tony Gonzalez would be worth. That's called free enterprise.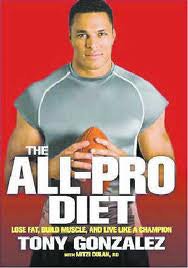 D. Orlando Ledbetter, a columnist for the Atlanta Journal Constitution, who is clearly not a deep thinker on such matters, responded to Gonzalez's comment by trucking out a list of Falcons first-round draft picks over the past decade and the amount of guaranteed compensation they were given - $118,416,250 "before ever playing a down." Only four of the 10 players, Ledbetter noted, have been selected to a Pro Bowl as a Falcon.
Did he conclude that the Falcons suck at making draft picks? Of course not. Instead, Ledbetter fixated over the amount of money given to DE Jamaal Anderson, "who contracted for $15,361,250 in guaranteed compensation before his NFL career began" and whose 105 tackles and 4.5 sacks in four seasons averages out to $146,298 per tackle and $3,413,611 per sack. (By contrast, if Ledbetter earns $150,000 a year to write 150 columns, I figure he makes fifteen bucks per asinine comment.)
Gonzalez, though, is in a completely different league. Doesn't he know that by siding with the owners over his fellow players, he is putting his own future earnings in jeopardy? Doesn't he realize that the owners' strategy is to turn the workers against each other so that they'll break ranks? Don't these guys know what it means to be part of a union?
Oh wait, the players decertified their union? My bad.