Each year, our attendees look forward to pre-conference tours as a way to be inspired by incredible local facilities, check out some of the latest innovations and have a blast kicking off the start of AB Show with friends. Whether you're looking for that same inspiration, or desire to have a fun time with tasty food, good company and the chance to earn CEUs – signing up for a tour might be a great way to capitalize on your AB Show experience.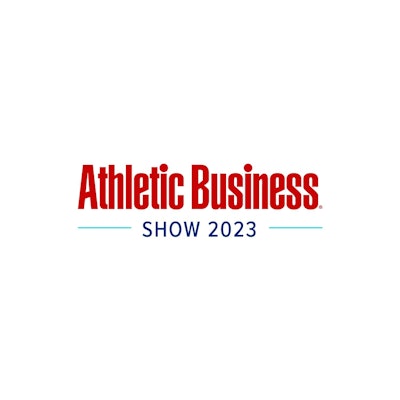 With two fantastic tour options at $65 a piece, you really can't go wrong. Check out both to see what might be a good fit to meet your personal and professional goals. To add a tour to your AB Show schedule, simply add it during registration. Already registered? No problem - Just log into your account and update your registration to include a tour!
Tour A: Towson University, Loyola University and University of Maryland-College Park
Join AB Show and NIRSA for a day of touring several beautiful Baltimore-area facilities on Wednesday, Nov. 1, from 8am-5pm.
Towson University (Campus Recreation Center)
This campus rec center boasts a total of 235,000 square feet after an expansion and renovation which took place in 2018. It includes 222,000 square feet of fitness floor space; an indoor pool; multipurpose wood-floored gymnasiums and rubber-floored activity courts; five fitness studios, including a skills studio with a retractable heavy bag system, speed bags and other equipment used for boxing; a sprint hill; a functional training area complete with turf flooring; and a new outdoor adventure center. Plus, the facility also highlights a Ninja Warrior-style training course called "The Jungle."
Loyola University (Fitness and Aquatic Center - FAC)
This tour specifically features the Mangione Aquatic Center with its 14-lane, 25-yard pool. Plus, the 6,000-square-foot fitness center houses two-court gymnasiums, a multi-activity court, a 30-foot indoor climbing wall, an elevated walking/jogging track, an outdoor adventure center, a functional fitness area and much more.
University of Maryland-College Park (Geary F. Eppley Recreation Center & Jones-Hill House)
Tour-goers will enjoy lunch and the remainder of the afternoon at the Geary F. Eppley Recreation Center. As an open and welcoming multipurpose facility, the rec center offers a wide variety of activities like cardio and weight training, basketball, racquetball, squash, swimming, badminton and group fitness classes.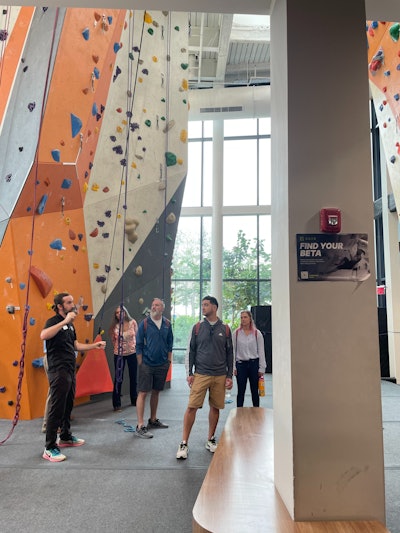 Tour B: Johns Hopkins University and Under Armour Headquarters
Spend the day with us on Wednesday, Nov. 1, from 9am-4:30 p.m. touring one of the newest facilities in the Baltimore region, along with a behind-the-scenes look at one of the largest athletic brands in the industry.
Johns Hopkins University (Ralph S. O'Connor Recreation & Wellness Center)
Kicking off this tour, you will see one of the most recent additions to America's oldest private research facilities, Johns Hopkins University. Comprising both a new structure and a renovation of existing facilities, the Ralph S. O'Connor Recreation Center expansion increases the size of the current Center by 30,000 square feet – including a new state of the art fitness center – elevating it to the campus's foremost social and wellness hub. Also included in this expansion: new and renovated administrative and public spaces, a café, weights/cardio/program areas, a student wellness center and exterior terrace.
Under Armour Headquarters
How could we travel all the way to Baltimore and not check out Under Armor's Headquarters?! During the next portion of the day, we'll trek to the current Under Armour headquarters in Baltimore's Tide Point neighborhood. After significant renovations and additions to 5 buildings of the historic Proctor and Gamble Soap Company in Baltimore, Under Armour calls this their global headquarters. Attendees can look forward to touring their world-class fitness center, Under Armour's new global headquarters at Port Covington and more! Don't miss out on touring the facilities of this iconic brand.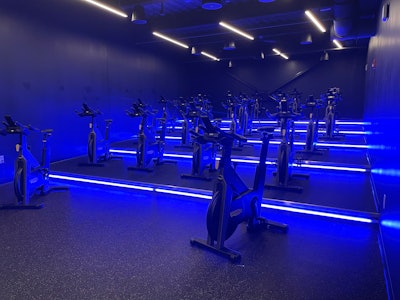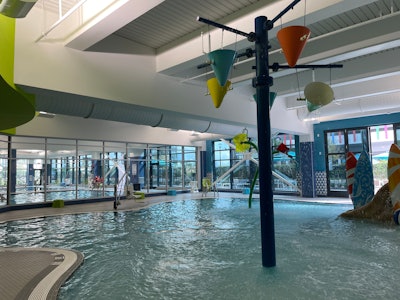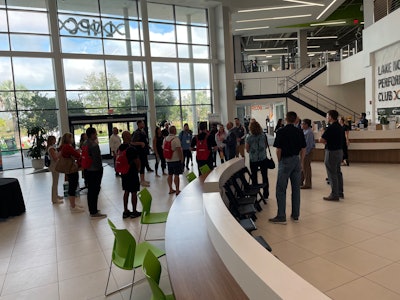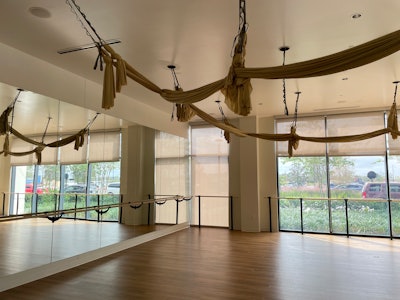 ---