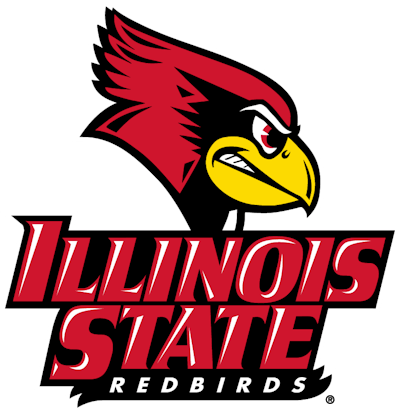 Illinois State University's interim president said Wednesday that he's canceled plans to increase student fees benefitting the athletic department and pledged "closer oversight" of athletics fundraising amid public fallout over a recent donor junket.
As reported by ISU's National Public Radio affiliate WGLT, Aondover Tarhule spoke and answered questions at Wednesday's Academic Senate meeting, where faculty, students and staff were given their first public platform to react to WGLT's reporting about the costly donor trip and athletics director Kyle Brennan's subsequent resignation.
Related: Illinois State AD Resigns Ahead of Media Report on $23K Donor Trip
According to WGLT's Ryan Denham, some of those who spoke Wednesday said the episode suggested a profound, systemic failure of leadership at ISU at the highest levels and asked what mechanisms could be enacted so it doesn't happen again. Others pointed to a broken trust and lamented tight budgets in their own departments.
Tarhule told the Senate about two previously announced actions he's taken to address the situation: the appointment of Jeri Beggs as interim athletic director and an accelerated "full financial audit" of the athletic department. He added two more actions during Wednesday's address: the abandonment of the student fee increase for athletics and increased oversight of fundraising activities in athletics.
"I do know the need is real," said Tarhule, referring to athletic department funding in the context of an expanded Missouri Valley Conference. "Our student-athletes need money to cover the increased cost they will incur. But I will work to find other ways of supporting them without having to ask for additional fees this year."
The university was looking to raise student fees by $4 per credit hour for the 2023-24 academic year, with nearly half of that ($1.90) going toward athletics and athletics facilities, WGLT reported.
Tarhule's decision won praise from student leader Jimmy Holmes, who is a member of the Senate.
"Athletics cannot and should not waste ISU money and still get a budget increase the very next year, and I want to thank you for your decision," Holmes said, as reported by WGLT.