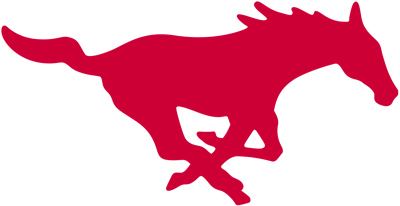 Southern Methodist University's booster have managed to help the school absorb the cost of moving to the Atlantic Coast Conference after the SMU agreed to forego its share of media right revenue for its first nine years in the conference.
According to Yahoo Sports, influential SMU donor David Miller was able to secure $200 million in donor commitments from the school's richest boosters.
That amount will offset what the Mustangs will be out in media revenue money.
"When you really think about it," Miller told Yahoo Sports, "this was a business transaction."
Miller has donated more than $100 million to SMY over the years, at least $75 million of that has gone to academic buildings, and SMU's basketball court bears his name.
Bill Armstrong, another SMU donor, started the Vision 2025 Fund a few years ago, which created a $10 million reserve to help hire and retain coaches with an overall goal of attaining members in the Power Five conference by 2025.
In 2021 the university launched a $1.5 billion capital campaign, which two years later has generated $1 billion in donations. While many universities get funding from millionaires, SMU has had the luxury of leaning on billionaires.
"It's amazing," said Steve Orsini, who helped lay a foundation as SMU's athletic director in 2006-2012, told Yahoo Sports. "I was awestruck when I'd go into a board of trustees meeting. I've been at a lot of universities, but that's as good of a room of committed and successful people as I've seen anywhere."