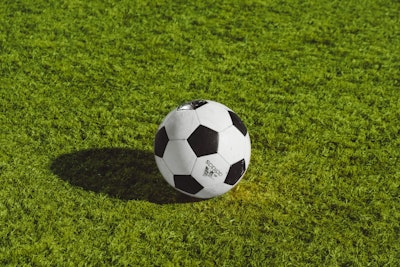 Female student-athletes from the largest public high school in Hawaii have filed a Title IX lawsuit against the school district and state high school association in a case that could have wider implications for high school sports at large.
A group of plaintiffs have filed a class action suit, alleging that female athletes James Campbell High School were grossly underserved, with female water polo athletes having to practice in the ocean, carry their gear around all day due to lack of facilities, and use the restrooms at a nearby Burger King when they had to go the bathroom. The plaintiffs also allege that Campbell officials retaliated against the girls who filed the suit by identifying them — they were only listed in the lawsuit by their initials — and warning faculty members to speak carefully around them.
The plaintiffs, including Ashley Badis, are not requesting damages aside from seeking change for future female high school student-athletes.
"Hearing how many concerns and complaints that they had — it made me feel like I'm not alone in this, but it's so wrong that we're all being treated like this," Badis, now 21, said in an interview with the New York Times at her family's home in a Honolulu suburb.
In July, a federal judge rules that the case can proceed as a class action, which comes on the 50th anniversary of the enactment of Title IX, and in the home state of U.S. Rep. Patsy Mink, one of the architects of Title IX, who died in 2002.
"What strikes me in this 50th anniversary year is just how little we actually know about what is going on in the high school space," said Ellen J.Staurowsky, a professor of sports media at Ithaca College and the principal investigator for a recent Title IX report published by the Women's Sports Foundation. "I think this case is important, foundationally. It has the potential to really be a wake-up call for schools that continue to ignore the law and don't take it seriously."
Abbey Pothier, a former soccer and water polo player at Campbell, outlined in an interview with The Times, the indignities of being a female athlete at Campbell. She said that girls' soccer could not practice until the football and boys' soccer teams had concluded their workouts on the same field.
"It would be like 9:30 already," said Pothier, now a sophomore at the University of California, Irvine. "The lights would turn off or the sprinklers would turn on — maybe both."
When the female teams travelled, they weren't allowed to stay overnight, so they had to fly to the destination, play, and often get a return flight without showering.
"We'd be rushing after games, getting everyone into vans to get back to the airport, and we wouldn't have time to eat," Pothier said. "It was like: 'Sorry, you have to get to your gate. You can eat when you get home.'"
The judge who allowed the case to proceed as a class action has now set a trial for October of 2023.