When hiring group-exercise instructors, you're likely to learn more from an audition than from certifications.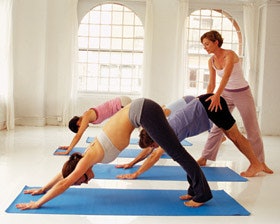 When Julie Smith became fitness director of the Brea (Calif.) Community Center Fitness Complex, she brought with her many years of experience in health clubs and corporate wellness. Having hired many exercise instructors in the for-profit and now nonprofit realms, she knows all about the available certifications that ensure the efficacy of workouts and the safety of participants.
And yet, Smith has hired one teacher at Brea who's a professor at Cal State Fullerton and another who's an international speaker. A manager at the Nordstrom's department store teaches a yoga class there one day a week, and an elementary school teacher "whose passion is fitness" teaches group-exercise classes. "She doesn't have a degree in kinesiology," Smith says, "but she is gifted."
Log in to view the full article