Looking for a good laugh while walking through your gym? Approach one of your personal trainers and ask, "How much does personal training cost?" Enjoy the show as your trainer stumbles all over the place, trying to pull words out of thin air. Then consider what you would think if you were a member asking that basic question and receiving that bumbling response. Not good, right?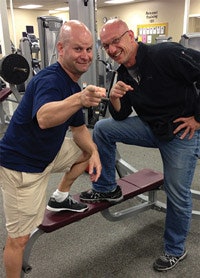 The problem with most personal trainers is that they're not salespeople, and they don't want to be. There are gyms where trainers harass members with sales pitches, but the problem with most personal trainers isn't that they are overly aggressive, sophisticated salespeople. Just the opposite. Trainers want clients provided to them so that they can do what they've been educated and certified to do, which is to help people get in better shape. The messy business of sales makes most trainers uncomfortable, and rightly so, because they have never been trained in basic sales skills. And that's a shame, because trainers skilled in sales can be a differentiator for your club.
Recall that the former CEO of the industry's leading low-cost provider, Planet Fitness, made news a couple of years ago by eliminating personal training services and saying, "Most of the people doing personal training are just renting friends." If the Planet Fitness in your area doesn't want personal training business then you sure should, because your other competition likely will step into that void.
Log in to view the full article