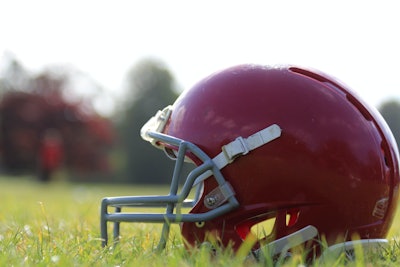 A Michigan youth football coach self-reported his past drug convictions and in doing so was immediately fired.
Former Plainwell Youth Rocket Football League coach Shane Sears told the local CBS affiliate that he was fired for disclosing his criminal record after four years in the volunteer position.
The league supports players aged 5 to 12, but it did not require background checks until after Sears was fired.
"The director told us I was good to coach after I discussed my record," Sears said.
Sears also told Plainwell Rocket director Seth Ranney that he had also failed a background check when he tried to coach his son's Little League team this past spring.
Sears has 20 criminal charges on his record, including six felony charges. Most of them are related to drug or property charges. He is currently serving three years probation following a 2018 conviction for methamphetamine possession.
"That organization's board made the difficult decision to not allow this individual to coach. As is the case in a lot of small towns this individual was also a volunteer in 2021 for Plainwell Rocket Football. We were not aware of this individual's criminal history at the time in 2021," Rocket Football statement, said in part.
Sears credits being allowed to coach in 2018 as having helped him find sobriety.
"I started a whole a new life, I was allowed to coach, that helped my sobriety," Sears said.
Days after sharing his background, Sears received a text from Ranney saying he would not be allowed to coach after receiving feedback from player parents and community members. On July 26, the Rocket Football posted on Facebook that it would be implementing background checks.
"We approach this change with safety of our participating children at the forefront of this decision. This is a change that was not taken lightly and was given a lot of thought and consideration," the Rocket Football statement, said in part.
Sears posted a video of his firing on his Facebook page on July 23, in which he said, "I was told I couldn't coach anymore because I have a criminal record. My entire criminal history is because I spent most of my life on drugs."
On July 25, Sears posted a voicemail he received from Ranney wherein Ranney threatened to kick Sears' sons off the team if he kept up social media posts about his firing.
"You have a few hours to take off the posts, brush it under the rug and just move on, man. If your posts are still up you'll be refunded and sayonara," Ranney said in the voicemail.