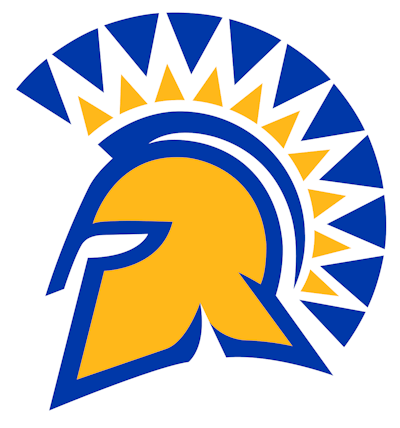 When former San Jose State University baseball coach Jason Hawkins gathered his team and staff around him for his pregame ritual during the 2017 season, what he called "story time," the stories were focused on raunchy sex.
According to EdSource.org, which obtained documents from a California State University investigation through a Public Records Act request, the stories degraded women and gay people, including individuals known by players and coaches who themselves sometimes became characters in Hawkins' bawdy tales, the investigative report shows.
Some players and coaches later told investigators the stories made them deeply uncomfortable, but they nervously laughed along because Hawkins was the coach and could control their playing time, scholarships and futures.
Many of the players were unwilling listeners, investigators wrote, but believed they had no choice but to listen because of Hawkins' power. They "were unsure what to do, so they would 'just laugh,'" according to documents.
The investigation is just the latest in a string of sexual harassment and abuse cases involving CSU staff and administrators, EdSource reported. This case details the finding of sexual and racial harassment and Title IX violations. Hawkins resigned from San Jose State in 2018 before any disciplinary action was taken. He went on to a community college volunteer post and his current job as the vice principal and athletic director at Quincy Junior/Senior High School in rural Plumas County in the northern Sierra Nevada. He's also served as a volunteer assistant baseball coach at Feather River Community College in Quincy since leaving San Jose State.
Hawkins, 51, was head coach at Occidental College in Los Angeles from 2009-11, then moved to UC Santa Barbara as an assistant coach. Spokespersons at those schools wouldn't discuss his employment history. He was at the University of Utah prior to San Jose State. A spokesperson there said he had a clear record at the school.
But at San Jose State, he was found to have called a Black player the N-word, and also slurred Asians, EdSource reported. He used racial stereotypes about Latinos and Blacks. He made players who moved their feet too much in the batter's box put pink pennies on their spikes, calling them "pussy pennies."
Investigators found that Hawkins violated CSU's anti-discrimination policies that are based on Title IX.
The finding that Hawkins had committed both sexual and racial harassment at San Jose State appears to not have been considered when Hawkins moved on to two other athletic jobs at public schools.
Plumas Unified Superintendent William Roderick said the district's legal counsel advised him to decline to say whether the district is looking into Hawkins' hiring or his conduct in San Jose.
Roderick, appointed superintendent earlier this year, said he is reviewing all district functions, including personnel practices, but said that review is not based on any revelation about Hawkins.
"There has not been any one specific incident that has prompted this," he wrote in an email.
Plumas Unified is "committed to a safe and welcoming school environment for all students and staff and denounces any and all discrimination, harassment and retaliation," he wrote in an email.
At Feather River College, where Hawkins is listed on the baseball team's website as an assistant coach and has a school email address, district president Kevin Trutna was quick to say that Hawkins "was a part-time volunteer for the baseball team last season while attending a few home games. He has not participated in any practices or activities with the team this academic year."
Trutna didn't respond when asked by EdSource via email if Hawkins would be allowed to volunteer for the team in the future.