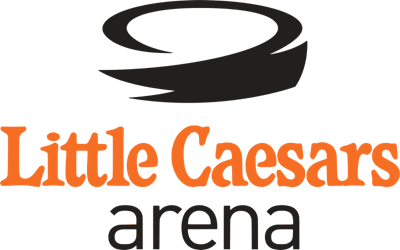 Members of the Service Employees International Union (SEIU) gathered signatures recently and dropped them off Tuesday at the Detroit City Clerk's Office inside City Hall in Detroit.
As reported by local NBC affiliate WDIV, the workers all work at Little Caesars Arena, home of the Pistons and Red Wings, are demanding standards across the industry no matter what arena they work in, and they're taking advantage of a new ordinance to do it.
Members of SEIU Local 1 were crowding into the city clerk's office with more than 300 signatures — or more than double the number needed to get the creation of an industry standards board.
According to WDIV, Detroit passed an ordinance in 2021 allowing workers in a common industry to petition the creation of a board that would bring three parties together — workers, employers (in this case, Ilitch Holdings) and government — to create industry-wide standards.
"We started with arena workers because you have lots of people who either work same employer," said Charlesetta Wilson, the organizing coordinator for SEIU. "Their working conditions, rate of pay, scheduling, they vary a lot because they work for different contractors. And sometimes, they may be covered by union contracts, and others are not."
Even though the workers are in the union, they say any union or non-union arena workers are welcome to join in this effort. The workers — who include members of cleaning crews, security personnel, ushers and camera operators, among others — are hopeful management will come to the table and at least listen, WDIV reported
"The goal for the standard board is to bring those workers to the table to talk to the employers and actually communicate what a baseline standard should be," Wilson said.
City Council president Mary Sheffield pledged that the first-ever arena workers industry standards board would be created without delay.
Ilitch Holdings did not immediately respond to WDIV's request for comment.