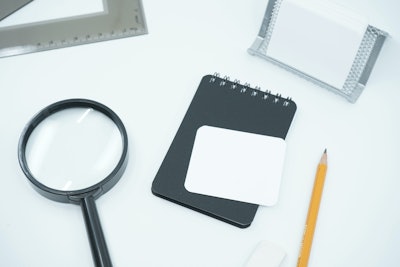 File Photo/Unsplash
The leader of a hockey boosters group in Duluth, Minn., has been under investigation recently on suspicion that she embezzled funds.
State authorities last week filed a request for a third search warrant in the investigation into the booster club that started when a former East High School parent alleged to Duluth police in June that he may have been defrauded by the club.
At the request of agents at the Minnesota Bureau of Criminal Apprehension, a Ramsey County judge approved the warrant seeking various transaction data, balances, monthly statements and other information about the seemingly defunct East End Hockey Booster Club's account at Capital One bank, as well as the account of its president, as reported by the Duluth News Tribune. on March 10.
The newspaper did not identify the president because she hasn't yet been formally charged with a crime.
In his application for the warrant, BCA Special Agent Dan Michener claimed that it's clear the booster club paid for some items and helped the district financially, but a lack of receipts and a discrepancy between checks issued by the club president and withdrawals to their personal credit card account lead him to believe funds from the association were not used for their intended purpose.
Michener said he believes the booster club's president "improperly benefited" from their position with the club.
A new booster club with a different name and different leaders has since been formed, the News Tribune reported.
The parent who brought the situation with the booster club to police told an investigator in the financial crimes unit that the club allegedly charged parents for items that Duluth Public Schools already pays for, and that the club had fallen out of compliance with state and federal regulators.
In December, investigators obtained from the school district a copy of an investigation that leaders there had commissioned regarding Mike Randolph, the now-former boys hockey coach at East High School.
Justin Terch, who heads the HR consultancy that conducted the district investigation, told police that there might be "useful information" pertaining to Duluth PD's investigation in the Randolph report.
Complaints against Randolph prompted the district investigation, but their nature and origin is unclear, the News Tribune reported.
The coach resigned his post shortly after that investigation was completed, but before district officials were scheduled to consider potential discipline against him. Because there was no "final" discipline imposed on Randolph, the report is presumably not a public document under Minnesota law, the newspaper reported.
The Duluth Police Department, wary of a conflict of interest, eventually forwarded its investigation of the booster club to the BCA.
On Feb. 22, a district court judge approved a second warrant, allowing an investigator to obtain records from the consultancy that conducted the district's investigation into Randolph. Police were seeking recordings, transcripts and other records regarding the club president, district finance staff, Voyageur Bus Co., the Duluth Heritage Sports Arena and several current and former East hockey parents.