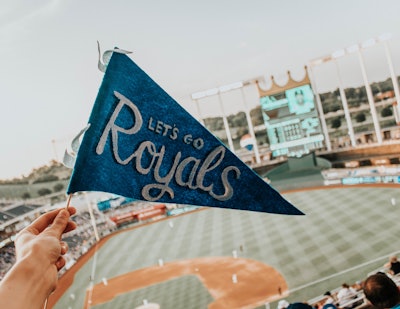 The Service Employees International Union Local 1 in Kansas City is criticizing the Royals for what it's calling unsafe drinking water for the employees it represents.
As reported by local Fox affiliate WDAF, a press release from the union states workers used to bring drinking cups from home into Kauffman Stadium before the team stopped allowing them to do that..
"You would have to speak with the Royals as to why they're doing this, and why they don't allow this and as to why they refuse to allow that as part of the bargaining contract that they're working on right now," SEIU Local 1 spokesman Luisangel Rodriguez said.
"The Kansas City Royals have always worked closely with SEIU Local 1 to make sure all employees and staff have a safe work environment," Royals spokeswoman Sharita Hutton said, as reported by WDAF. "We are currently in ongoing union negotiations with SEIU Local 1, and this is the first time the issue around water has been included in negotiations."
Hutton said workers are allowed to use any type of container. She also said they have access to five-gallon water containers, and they can refill them at any time during their day.
Rodriguez says his workers, currently working off a contract that's expired, are at the negotiating table with the team.
"Baseball season is long, and it's hot, and workers deserve to have conditions that they're allowed to hydrate, and they're allowed to go get water and they're allowed to stay healthy for the most part," Rodriguez said.
"At the end of the day, we're just sharing stories that the workers are sharing. They're reporting these unsafe, hazardous working conditions are something that they have to do deal with, and we believe that it's just something that people should know."