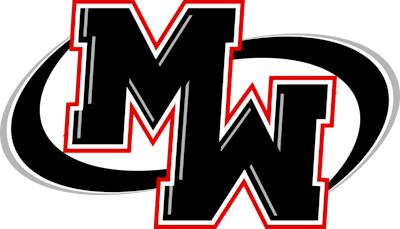 A Texas high school football coach and athletic director has resigned following an accusation that he struck two players with a wooden stick.
As reported by news radio station KRLD in Dallas, Seth Hobbs has announced his resignation from Mineral Wells High School, effective at the end of the school year.
Players claim he swore at them and struck them with the stick, to which was attached a Nerf football. The device is commonly used in certain football drills, KRLD reported.
The Mineral Wells school district says Hobbs was offered the option of keeping his teaching position while giving up his coaching and AD duties. Instead, he chose to resign from the district entirely.
As reported earlier by the Weatherford Democrat, Mineral Wells ISD superintendent John Kuhn on Monday addressed rumors that circulated following the resignation of Hobbs as boys' athletic director last week.
Following an investigation into allegations of an incident on April 6, the district found that Hobbs struck two student athletes with a broom handle that is attached to a Nerf football used for drills, according to a statement Monday afternoon from the district.
Kuhn confirmed that someone took a picture of a student left with a mark, which was reportedly shared across social media.
The incident was reported to law enforcement and the Department of Family and Protective Services, who named a special investigator. "That investigation is ongoing as of this writing and the district is cooperating with investigators to the extent permitted by law," according to MWISD.
Because of concerns by parents over the safety of student-athletes, district administration made the choice to remove Hobbs, who was named boys' athletic director in January 2021, from coaching duties and offer him reassignment and to honor his two-year contract with the district.
According to MWISD, Hobbs chose to turn down the reassignment and submit his resignation, effective June 30.
"Because Coach Hobbs had a new two-year contract, the district agreed to keep him on administrative leave through the end of the first year and offered a separation incentive of two months' pay," the district said.
MWISD noted the conduct was a violation of board policy, the MWISD Employee Handbook, the Educator's Code of Ethics, and of general coaching and teaching norms, the Democrat reported.
"School systems are responsible for protecting students' physical safety and their mental health and for maintaining a student-centered, professional school culture where students are treated with dignity, respect, and kindness," according to the district statement. "To ensure these obligations are met, MWISD must ensure that staff members adhere to school district policies and professional best practices. This case represents a clear violation of district policy that simply cannot be minimized or ignored.
"Student safety remains the district's number one priority. While this circumstance was unexpected and extremely unfortunate, the district stands by its mission: to build a community of life-long learners in a student-centered climate emphasizing character and responsibility."
According to the Democrat, Hobbs had spent six years with the district, serving as a football defensive coordinator, strength and conditioning coach and U.S. history teacher prior to being named boys' AD..
Coach Clint Clayton has been named interim athletic director for the remainder of the 2022-23 school year, and MWISD plans to post the job opening soon and hire a permanent AD/head football coach prior to the beginning of next school year, the Democrat reported.